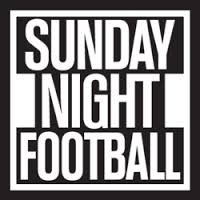 On Friday, the 49ers announced that they won't have the services of left guard Mike Iupati and inside LB Patrick Willis when they face the Broncos on Sunday night, something that worries many of the team's Live betting fans.
Willis, who on Friday still wore a walking boot, suffered the injury in the first half of San Francisco's win on Monday night against the Rams. The player said that he crammed his left foot in the grass as he was going after a RB, and in the game's second half, Iupati had a concussion – something that is not to be taken lightly at all.
It was reported that Chris Borland will be the one to take the place of Willis, and Iupati's place will be taken over by Joe Looney. Now San Francisco's Live betting fans can't wait to see how these players will perform at Denver.
"He is pretty short, but the little dude's got a lot of fight in him," CB Perrish Cox said about Borland, who's 5-foot-11. "He can tackle and he's got moves that a lot of our linebackers don't really do besides NaVorro Bowman. We saw a couple in the last game and, like I said, he's the heart of our defense right now. He'll make the calls and we've got to roll with him.
"We all got trust in Chris Borland. He's got big shoes to fill."
As Willis is out of the game, three of San Francisco's four starting LB's have been put on the sidelines with Bowman still trying to recover from a very bad injury on his left knee suffered in January in the team's NFC title clash, and Aldon Smith serves his nine-game ban from the sport.
Dan Skuta, who was taking Smith's place, said that Borland was getting advice from Bowman and Willis.
"He's got a unique style, different than I've ever seen," said Skuta. "He's really nifty, I think, is a good word for Chris, the way he flies around, going around blocks and everything. But he does a good job of playing physical at times, too."