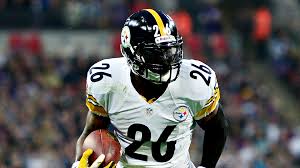 On Wednesday, Steelers RB Le'Veon Bell entered and left the team's training room showing no signs of a limp, something that relieved many fans and pay per head bookies.
This gives many fans plenty of optimism, as last weekend the player laying on the ground as his right knee was in plenty of pain.
"When it happened, so many thoughts went into my head," said Bell. "It was scary. It was more so scary than anything."
Since there wasn't any major damage shown on the player's knee after the low but legal hit made by the Bengals' Reggie Nelson in Pittsburgh's 27-17 victory on Sunday, the RB isn't promising that he'll be ready when his teams host the Ravens on Saturday during the wildcard round. On Wednesday, Bell didn't hold practice, but used a stationary bike and a bit of light running, frequently stopping.
"I don't want to put any percentages on it because I don't know what the percentages is," said Bell.
"When I feel good enough, I'm going to play."
Pittsburgh are getting ready for action as if they'll play without their MVP. On Tuesday, Ben Tate, who recently signed with rookies Dri Arche and Josh Harris, who was brought in after Minnesota took him off their team last week, has the most experience among them. However, the Steelers are the fourth team that the player is featuring for in twelve months, as during the offseason he left the Texans to join the Browns, but on the 18th of November the player was cut before he went to play for the Vikings and then for the Steelers.
"I really don't want to talk about this season," said the player. "I'm moving on now. I'm here now, and I'm a Steeler now. So, that's all I'm really worrying about."
Tate wants to get everything he can out of the team's playbook as Bell is in a race against time. Pay per head bookies know that Pittsburgh only have six days get ready to take on their rivals, who have the league's fourth ranked running defense, and who are nothing to take lightly. Against the Ravens, the player only had 79 rushing yards in the NFL's regular season, even though he proved to be very efficient when it came to catching the ball, impressing many fans. However, the player doesn 't know what he could do even if he's given the green light to play.
"I don't want to play fearing my knee getting hurt," said Tate. "When I play, I want to be comfortable and not worry about cutting or jumping or whatever I may have to do."
* Call us Toll Free at 1-866-CALL-IDS (1-866-225-5437) or Click here to start your FREE Pay Per Head Trial today!