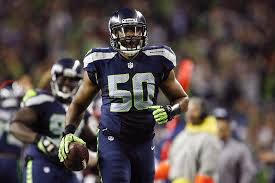 K.J. Wright, LB for the Seahawks, was not very happy at all to learn that CB Brandon Browner, an ex-teammate of his, said that he'll tell his New England teammates to hurt Seahawks CB Richard Sherman and DB Earl Thomas when the Super Bowl gets underway. Bookmaker software services hope that nothing bad happens to these players, as they're already injured, but they believe that it's not very likely, especially after news of this came to light.
"I didn't know he said that, but we don't play like that," said Wright. "We don't go out there and try to hurt guys. And I don't care if they do have an injury. We're not going out there trying to hurt people, and especially guys you're close to. If he said that, it's fine, but that's not our main focus."
Sherman had a sprained elbow ligament, and Thomas suffered a separated shoulder in the championship game of the NFC – injuries that concerned many in the football world. On Sunday, both of these players are set to feature in the big game, and many fans seriously hope that nothing bad happens to them.
When he was interviewed, Browner said that Sherman and Thomas were tough players, and he mentioned the injury suffered by Sherman, saying that when the game was over "he was holding his arm like he had a sling on it."
"But at the end of the day, this is about the Super Bowl," said Browner. "I'm gonna tell my teammates, 'Go hit that elbow. Go hit that shoulder. Most definitely. Try to break it if you can.' You're gonna be my best friend after the game, but I know you want the Super Bowl just as bad as I do."
Wright said that that Seattle would not do that when taking on another team, and many Seahawks fans are sure that the players would not resort to such tactics.
"If you know a player's injured, you don't try to rehurt him," said Wright. "You just try to play ball and play hard. But as far as going out there and targeting certain areas, that's unacceptable and shouldn't be in football."
Fans that follow both the Seahawks and Patriots hope that no targeted injury takes place in the Super Bowl, and bookmaker software services would also like to see things run smoothly in this meeting – especially with all of the controversy that both teams endured.