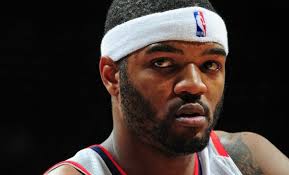 Pay per head sportsbook sources reported that Josh Smith has joined the Los Angeles Clippers on a 1 year veteran's minimum worth $1.5 million. Per ESPN's Chris Broussard and that Smith "chose winning and a defined role over money"
Smith played a meaningful role last season with the Houston Rockets. He was a key reason for the Rockets beating the Los Angeles Clippers in the Western Conference Semi-Finals. The Rockets were down 3-1 before Smith was placed in the starting line-up and propelled the Rockets to a comeback for the ages. Smith played 55 games with the Rockets after being waived by the Pistons in December.
"Over my pro career I have spent a lot of time in Houston with friends and family. Over the past year, while with the Rockets, the team, fans and people of Houston have made it a second home," Smith said in a prepared statement. "I want to express my appreciation to everyone for the support and kindness they have showed me and my family while I have been here. Thank you!"
Dwight Howard was the one who recruited Smith as they are childhood friends. Smith scored in double figures in 35 of 48 games, while coming off the bench. Many coaches wanted Smith to take less three's as they thought it was his Achilles heel, but the Rockets encouraged Smith to open up the floor for Harden's penetration and Dwight Howards post-up's.
In his 11 year career with the Atlanta Hawks, Pistons and Rockets, Smith averaged 15.1 points, 7.7 rebounds, 3.2 assists, 2.0 blocks and 1.3 steals in 33.6 minutes per game. He is the 25th player in NBA history with over 10,000 points, 5,000 rebounds, 2,000 assists and 1,000 blocked shots.
A dynamic player as is Smith is hard to come by with his different skill sets. A player that blocks shots and can shoot the three is the right kind of combination that makes general managers drool. Smith has always been sort of a tease with his abilities but has never really put it all together for one team. Maybe Doc Rivers will be able to get him geared up and ready to go to battle for him, while play the right way.
Smith will have players like he did in Houston to feed off of. There is Chris Paul, Blake Griffin and DeAndre Jordan re-signed with the Clippers. The sky is the limit for the Clippers but the pressure is also rising.