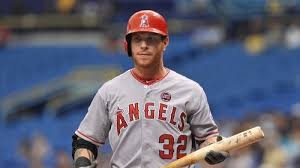 Josh Hamilton had a relapse this offseason and he came clean in front of MLB officials. Hamilton a 2010 AL MVP has had a rough go of it the last two years. After Hamilton signed a five-year, $125 million contract with the LA Angels he has just managed 31 homers and 123 RBIs, number that rival his 2010 campaign. The LA Angels couldn't have expected this and where not. By all accounts they were a perennial all-star to team up with Pujols in the heart of the Angels lineup. He fit perfectly as lefty going either in front of Albert or behind him did not matter.
MLB disagreed with the decision. The board is a four person affair which includes a layer and one medical representative that are each appointed by management and the players' association. The decisions were reached and the four decide evenly between each other which held the vote at 2-2. The decision on whether Hamilton should be suspended was left in the hands of an arbitrator. The arbitrator decides not to suspend Hamilton. He did not give an explanation just saying that Hamilton not subject to disciplinary actions.
MLB was not pleased with the decision stating this MLB took "the position that Hamilton violated his treatment program and is subject to discipline by the commissioner." The LA Angels released a statement say that, while the team was disappointed in Hamilton's actions, they will try to help him moving forward.
"The Angels have serious concerns about Josh's conduct, health and behavior and we are disappointed that he has broken an important commitment which he made to himself, his family, his teammates and our fans," Dipoto said in a statement. "We are going to do everything possible to assure he receives proper help for himself and for the well-being of his family."
Hamilton, who will turn 34 in May, has a well documented history of substance abuse dating back to his days in the minor. He was suspended from the league back in February 2004 to June 2006 for drug issues related to cocaine and alcohol addiction.
Price per head agents has the LA Angels at 15/1 to win the World Series. The Hamilton situation is not good omen for the Angels. Let's see if Hamilton can back on track and return to team and be the presence the Angels intended him to be when they signed him to his big contract.