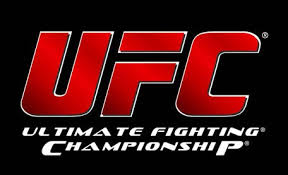 Johnson is disappointed that previously scheduled match against Jon Jones is off for the light heavyweight, but Johnson is happy to still be fighting for the title next month.
Jon Jones was stripped of the UFC title on Tuesday after he appeared in court on a felony first appearance related to the hit-and-run incident he was allegedly involved in over the weekend in Albuquerque.
Jones was supposed to go up against Anthony Johnson for the title at UFC 187 on May 23 in Las Vegas. The UFC removed Jones from the bout and has replaced him with Daniel Cormier for the vacant light heavyweight championship.
"I can say that I'm kind of disappointed with the mistake Jon made, but he is human," Johnson told ESPN.com. "I definitely wanted to fight him for the title. He's the best. Everybody wants to fight the best if you're in this sport for the right reasons."
"But I can't be too disappointed. I have a title fight and a worthy opponent in Daniel Cormier. I'm happy I get to fight someone like him."
Jon Jones has also been suspended indefinitely in addition to being stripped of the title. Jones didn't enter a plea on his court appearance on Tuesday. He has been charged with leaving the scene of an accident involving death or personal injury. The felony charge carries potential jail time.
Johnson said that he expects Jones to come back from the incident. "I think he'll come back and I think he'll be twice as dangerous," Johnson said. "You know how he is. When you think he can't do something, he shows you what he can do. I know he'll be back and he'll be ready. And so will I."
"He's still the same guy. I wrote on Twitter last night that regardless of everything, he's still the greatest light heavyweight champion of all time. I have nothing against him. What he did was not the brightest thing, but he is human and young."
Turning his attention over to Cormier, Johnson says nothing has changed in his preparation. "Mentally and physically, I'm here," Johnson said. "As far as training partners and stuff, I'm going to keep working with those guys. But I'll need some short, scrappy wrestlers. I'm not worried about anything."
"I'm excited. Fans should be excited. It's still a great matchup. Everybody was looking forward to Jon Jones. So was I. But trust me; this fight (with Cormier) will be amazing."
Pay per head and bookmaking solutions has the new odds at -145 Cormier and Johnson at +115.