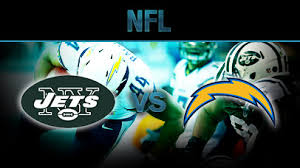 The Jets' Live betting fans can see that even though the season is still early, there are many reasons for the team to be concerned after they were beaten by the Lions 24-17 on Sunday, which would be their third consecutive loss.
The Jets had a 1-3 start to the season, and this proved to be the very first time that something like this happened in the six years that Rex Ryan was in charge of the team. Before their game against the Lions, the Jets pretty much had one of the top defenses in the league – considered by many experts to be the second-best. However, there was not much that they could do much when they took on the Lions and QB Matthew Stafford.
The Lions' QB was able to complete 24 out of 34 passes for 293 yards, as well as two TD's, but the Jets' loss became even more painful as their very talented WR Calvin Jonson did not see much action at all
On the other hand, Detroit's WR Golden Tate had a very nice day when he took on the Jets' secondary, as eight passes were caught by the player for 116 yards. In this meeting, New York allowed a 272 passing-yards total, and the team will have to seriously improve their game when they take on the Chargers.
But the most worrying thing for fans of the Jets would be the bad performances made by Geno Smith, the team's starting QB. The player was only able to complete 17 out of 33 passes made for 209 yards, which include a TD pass of 11 yards to Eric Decker, but Smith also had a fumble and an interception, and his total turnovers went to seven in only four meetings.
Among starting QB's, he happens to have a passer rating of 43rd, with a clip of 75.1, and not many experts were surprised when some New York fans chanted "We Want Vick!" when the game was being played.
But Smith took on a team who are second-best in the NFL when it comes to passing defense, as per game, only 186.5 passing yards are allowed by Detroit. On Sunday, things should not be as tough for the player when he faces San Diego, even though the Chargers continue to be the ninth-best team in the league in total defense, and their opponents have an average of only 325.5 yards made against them in the four games played.
There's also another big concern for New York, and that's the manner in which they were beaten by Detroit when it came to possessing the ball. It was not easy at all for the team to improve their running game when they faced Detroit. Ryan's team had the ball for a disappointing 25 minutes and 7 seconds, and just had a total of 132 rushing yards when they faced the Lions.
On Sunday, the Chargers clinched their third win in a row – and have a 3-1 record – when they beat the Jaguars 33-14.
QB Philip Rivers was able to complete 29 out of 39 passes for 377 yards with 3 TD's scored, and the player had a passer rating of 130.
Live betting fans saw that WR Eddie Royal was also impressive, as the player was able to score 47 and 43 yard catches, making his second game in a row that included two TD's. Keenan Allen also got 10 catches for 135 receiving yards, and the Bolts are now the fourth-best team in the league when it comes to passing the ball, as in each game they have an average of 282.2 yards.
None of that would have happened if it wasn't for the great performances made by Rivers, a player who in passer rating is currently the No. 1 QB, with an amazing clip of 114.5. But this Sunday, Rivers might see that things will not be so easy at all when the player goes head-to-head with the Jets – a team that is currently the fourth-best in the league when it comes to total defense, as so far this season they only allow a total of 291.2 yards-per-game.
However, the Chargers' QB will pay attention to New York's troubles when they took on Stafford and the rest of Detroit's WR's in the last game. In passing defense, New York are currently 10th in the NFL, and in their first four meetings, their opponents have a 228.0 yards-average against the team.
This season New York is 0-3-1 ATS, and San Diego is 4-0 ATS.
More NFL Week 5 Game Information:
Kansas City Chiefs vs. San Francisco 49ers NFL Week 5 Game
Live Betting: Texans vs. Cowboys Week 5 game Analysis
Live Betting: Vikings vs. Packers game analysis