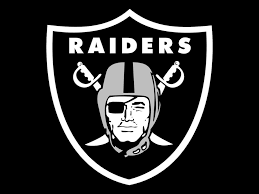 In 2002, the Raiders went 11-5 and made to the Super Bowl, something that PPH bookie services remember very well, as that year also happened to be the last time that they had a winning season. They went downhill since then, and were only able to win 11 games in their last 3 seasons. But things may not look so bleak this time around, as Oakland made some good acquisitions in the last few years. Still, bookies still don't have the necessary confidence in the Raiders, as they're currently 33/1 to be the AFC Conference winners, +1200 for the AFC West, and their odds for the Super Bowl are 66/1.
There were 7 different coaches behind the Raiders since 2002. DC Jack Del Rio turns into the 8th one, and things will not be easy for him at all, as Oakland were only one point ahead of the Panthers in scoring offense, who were the worst in the NFL, and their total offence took last place. However, the team does have some offensive ammunition, like QB Derek Carr, WR Amari Cooper, who was the first-round pick this year, as well as TE Mychal Rivera. The Raiders also acquired the services of RB Roy Helu Jr, who played for the Redskins, and ex-49ers WR Michael Crabtree. Last season, the team's offense was able to protect Carr, surrendering only 24 sacks, but they had no running game. This will definitely need to change.
Besides the Raiders, there hasn´t been any other NFL team that surrendered more points last season, and it was not a pretty picture. However, the team's defense appears to be finding itself. A 250-pound, 6-foot-3 Khalil Mack, who was the No. 1 pick last season, seems to be a rising star in the sport. The player is great against the run, and this season Oakland would like to see him as a real danger on the field. Also, LB's Malcolm Smith and Curtis Lofton joined the team, something that should also add plenty of strength to the linebacker position. The Raiders also have the services of Neiron Ball and Ben Heeney, drafted from Florida and Kansas, respectively. Charles Woodson, free safety, will be the one to look over Oakland's secondary once again.
Woodson will feature in what would be his 18th with the NFL, after recording 110 tackles and 4 interceptions, leading the Raiders. James Dockery and Nate Allen also joined the ranks of the Raiders to add strength to the backfield. With a coaching staff overhaul and new players in their ranks, Oakland should do a better job this time around. PPH services believe that they should at least they should do better than they did last season, where they went 3-13. The team's level of improvement could depend on how fast the squad will get used to Del Rio and his crew. For their total wins in the regular season, the Raiders are predicted to make 5½ over (-130), and NFL fans everywhere will pay very close attention to their overall performance this coming season, hoping that they'll do a much better job