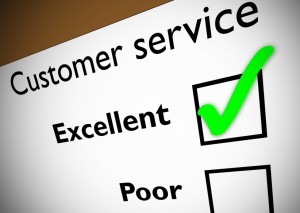 Go ahead and demand the highest quality of service; IDSca can deliver.
Some price per head sites based in Costa Rica promise top notch customer service for both you and your clients, but deliver they don't. Some consider it ok for a new agent to have to call back hours later for information. Some price per head shops even feel its ok to be rude to potential clients through email, demanding that they call in to have their questions answered.
From the minute a potential customer calls IDSca, our price per head customer service staff will make them feel that they are being listened to, and treated with respect. We are here for you.
IDSca knows that our pay per head clients' customers deserve to be treated like gold, because that is what we have been retained to do. Our mission is to provided that most courteous and polite service to all of our price per head agents and their customers.
Of course it is people that deliver great service which is why we hire the best in the business and we are constantly monitoring calls to ensure that the best customer service is being given to our price per head agents and their clients.
We also empower our customer service agents to think for themselves, act independently and be flexible. Nothing annoys price per head agents more than customer service staff that are completely unable to answer their questions, or do what they ask, or are inflexible about a request.
IDSca has heard every request, and are only happy to allow pay per head agents total control over their package.
Also, the people at the top must also believe in service excellence throughout the company. For the owners down to the staff in every department, customer service, especially in a price per head sportsbook, must be of the highest priority.
IDSca has been doing this for so long, we are the company other price per head companies follow. But the other pay per head shops have forgotten what we will never forget; great customer service along with a complete service is everything.
Our newest innovation is True live betting. IDSca is the ONLY price per head sportsbook to offer in-play betting to all of their clients.
In-play betting is not just readjusted lines during commercials. True live betting is various spreads, money lines, totals and propositions throughout the game.
Check out Live Betting here.