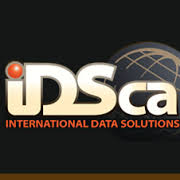 This year's March Madness has seen many new customers looking for online bookmaking solutions that include live betting services, and IDSca.com has just what they're looking for.
Our bookmaker software has been customized to provide the most flexible and concise set of reports of all pay per head solutions, and we'll keep striving to do more for our clients.
Here are some of the best reports and agent actions included in your online bookmaking solution:
Weekly Balance – Find out the balance of all accounts, only active, or only accounts over settle. Need to make a deposit? Click on account to enter a transaction. All of our reports can be exported to Excel for easier record keeping.
Daily Figure – Choose the day your week starts on, this week, last week, 12 weeks prior, show casino breakout, and daily.
Customer List – Display all or active only customers and what is available to them by sports, limits and free play, and also their current balance and pending.
Game Results – All scores for every game today, this week or last week and win/loss number for all periods.
Action by Player – Breakdown of wager type by period.
Inet Watchdog – IP look-up
Transactions – Display a list of deposits or withdrawals made within a period of time.
Interface – Track where the customers are and how many wagers they make in each area: Call Center, Internet, Mobile and Live.
Agent Position – The report show the amount of money by line type, and more specifically what the line was and who took it.
Player List – Here Massive Actions occur. Suspend players, change credit, max bet, teaser, future/prop, minimum internet, minimum call center, and parlays..
Open Wagers – An amazing tool that displays all open wagers, or breaks the list down by type such as manual, contest, team points, horse wagers, live bets, or pre-game.
Handle – Displays total amount wagered separately by the main 5 sports, horses, pre-game props, live and other, as well as the amount by percentage.
Distribution – Displays a breakdown by sub-agent of wins/losses and agent percentages and distribution, and makeup figures.
Bet Ticker – Displays incoming wagers as they happen, by dollar amount.
Other Agent Actions – Delete Wagers, Line Entry, Customer Promotions, Select Zero Out, Agent Mail and Live Support