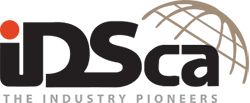 As the pioneers of the pay per head solutions model, many people have asked us how to start a bookmaking business? Do you have a solid customer base? Do you have a good bankroll? Do you understand the lines and how to move on the money?
Back in the late 90's there were many people that purchased bookmaker software and relocated to various offshore locations such as Antigua, Jamaica, and Costa Rica, and a select few to Kahnawake, near Montreal. The programmer of the sportsbook software came to your office to show you how everything worked, giving you a crash course, and after a few days, you were on your own.
Some of the people that knew how to start a bookmaking business already had an existing customer base, and simply wanted to move their business outside of the United States. (and what better location than the tropics!)
Others had started with an online casino, and used this customer base to extend invitations to use the new sportsbook software, while some started from scratch and simply hoped that advertising and promotion would bring in the customers.
Once your bookmaker software was set up you were free to set up your own lines, or follow a site which had quickly become the industry standard, Don Best.
Before the internet, lines would change based only on volume and size of wagers placed, and a sportsbook in Las Vegas wouldn't have a clue what was going on with any other book, or any online for that matter. Don Best allowed books to post their lines along with other books in one convenient location. This also allowed sharps to jump on slow line changes, but slow line changes didn't last for long, as the old experienced Vegas bookmakers started to catch up with the newbie offshore crowd.
The idea of how to start a bookmaking business will depend on your ability to balance your lines. You will want to make a line appealing to both sides, which is where the handicapping, or point spread comes in, or money lines in head to head matchups and tournaments.
Vigorish is the final part of your sportsbook solution. The Vig is how your sportsbook makes money, by taking a small piece from the loser of all wagers.
Come back to learn more about becoming a pay per head bookmaker, at IDSca.com.