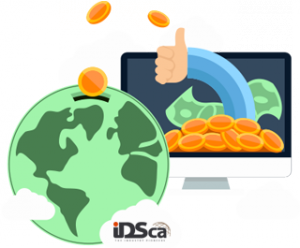 Last time, we talked about the start of online bookmaking solutions for larger operations, but now we will focus on a smaller operation, normally known as a local in many areas. In our second article on how to become a bookmaker, pay per head solutions will come in to play, and how they revolutionized the online betting market.
In 1997 the IDS founder started taking wagers in his offshore call center for a few friends who already had their own bookmaking operations, but needed the call and online capabilities. At the end of the season, he not taken any money from their losers, nor paid any of their winners, yet his friend wanted to know what price was to be charged. That is where the price per head model was born.
An existing local could now take their business offshore, and look just like one of the big bookmakers by having his own website and toll free number. His lines would cater to his customers, and his hookups would be set up by him alone, limits set for each of his customers, and he would have complete control over everything in his package. He can now even offer live betting on just about every pro game in the US, and some in Europe too.
The "how to become a bookmaker" question could now be fulfilled in one simple phone call, to set up his accounts, and set up a payment for the services he would use.
After a few years, this great idea was duplicated by others, and grew and grew into the staggering business it is today. Those who asked, now successfully operate their local business through an offshore system, designed to keep their customers happy, and their dealings private.
So how to become a bookmaker has now been revealed as an relatively easy jaunt into the world of online bookmaking, without the initial software purchase and office setup. In fact over a year a bookmaker using pay per head solutions could expect to pay a small fraction of what it would cost to purchase sportsbook software, thus ensuring greater overall profits.