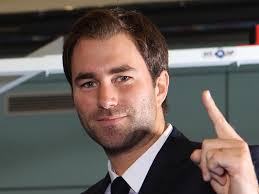 Eddie Hearn and pay per head wagering companies are confident that the clash taking place between Floyd Mayweather and Manny Pacquiao will turn out to be one of the biggest ones in the history of boxing.
Months have passed since both parties tried to cut a deal, but now both boxing legends are set to square off in Las Vegas, in a fight that will get underway at the Las Vegas' MGM Grand on the 2nd of May.
There were disagreements over blood testing and splits of the purse, and these issues didn't let the showdown take place until now – to the frustration of the fans – but the promoter believes that in Las Vegas, the world will see a massive spectacle.
"It's a huge fight. When people were trying to make it, people felt it was four, five years too late but I don't think so," said Hearn.
"People have been waiting for this fight for a long time. Are they at their peak? It's arguable, but probably not, but I don't think it really matters.
"You saw the media attention that was around the first head-to-head. They are talking of revenues of around $400m for this fight.
"By the time the fight comes around, I think this fight will be one of, if not the biggest, fights of all time, I really do.
"This is a promoter's dream but also a promoter's nightmare. Putting these two together was definitely a difficult task. Not just the egos of the fighters but also making sure the broadcasters were happy.
"There was a lot of politics to overcome but it's done and it's great for boxing. These big fights can't get made all the time but as long as we throw one in every few months, we give people hope the ones we want to see can get done."
Hearn is promoting James DeGale, British boxer, and he's confident that the former Olympic champion will come back from the US with a world title as he gets ready to take on Andre Dirrell for the empty title of the IBF super-middleweights, and pay per head wagering companies are also highly anticipating this clash.
The famous promoter was not able to agree to terms with those backing Dirrell after negotiations entered 'purse bids', but Hearn believes that DeGale will be triumphant.
"He will pick up £1m for going over there and I think he will win," added Hearn.
"We've seen Kell Brook go to America and beat Shawn Porter, we've seen Darren Barker travel to America and beat Daniel Gill.
"If you are good enough, you will win and it's a very interesting fight between two very good 168-pounders.
"James DeGale has got the bit between his teeth, though, he fancies this. There's something about travelling to America and picking up the glory out there.
"I think James DeGale will do the business."