As of this writing, the NFL free agency period has started. Therein, players from all over the league will have to ask themselves some tough questions: "can I make the most amount of money with this team? Or, should I go to a team that can give the best opportunity to win?" There isn't such a difficult decision when it comes to pay per head sportsbooks. Here at IDSCA, we give you the best opportunity to win as well as a great way to make money. In this blog, we'll go over what our price per head services can do.
Price Per Head Advantages
We want to put our bookies in the best position possible. To do that, we've built a platform that has everything they'll need to be successful. On top of that, we want them to be successful on their terms. You can be successful your way. You may have your own style as a bookie, and we don't want to get in the way of that. Instead, we want you to be able to thrive.
So, to that end, we've given you some of the sharpest monitoring in the business. With this monitoring, you'll be able to change your sportsbook how you see fit. If you want to alter the lines, you can. This way, you can give yourself the best odds. Additionally, you'll be able to customize your sportsbook so that you can bring in as many players as possible. With this sharp monitoring, your sportsbook will truly be your sportsbook: your own, personal vehicle for sports betting.
Of course, we understand that not everyone has that kind of sports knowledge. Maybe you're looking for a side gig, or there are sports available on our site that you'd love to offer your players but may not be an expert in yourself. That's where we come in. We have all kinds of resources that can give you the crucial information you need. Between our free resources, customer service professionals and dedicated account manager, you'll be up to speed on the information you need to know in no time flat.
Dynamic Platforms
Sports are exciting. The games are exciting, but everything around them is built to be exciting, too. That's why there's flashy graphics, great uniforms, fireworks, fly overs, cheerleaders, and all the other parts of the sports experience that can make it so captivating. If you've ever seen graphics from games of any sport played in the 70s, you know exactly how far on screen graphics have come. The better the sports look, the more exciting it can be. We're not saying it makes all the difference in the world, but it helps.
The same goes for your online sportsbook, too. Our platforms are built to be as dynamic as possible. That means that they look great and they're highly responsive. In all likelihood, your players have been on the internet enough to know what looks like a great website and what doesn't. That web design and dynamic platform is the kind of thing that draws a player in and helps to keep them coming back, too.
Moreover, the dynamic platforms also help to give the site that much more credibility. You know when you've been on a site that looks janky, that doesn't load quickly, or just looks poorly designed. You may feel like you don't want to look at it for very long, much less spend money on it. Of course, if your players are going to use your IDSCA site to make their bets, they're going to be spending a lot of time on your site.
That's why we've done everything we can to offer you a site that truly looks great. Your players will be glad to be at this site, as it's well designed and easy to use. To be clear, we don't just do this for our sports pages, either. Instead, you'll be able to offer great looking, highly functional and dynamic platforms for your sportsbook, online casino and racebook.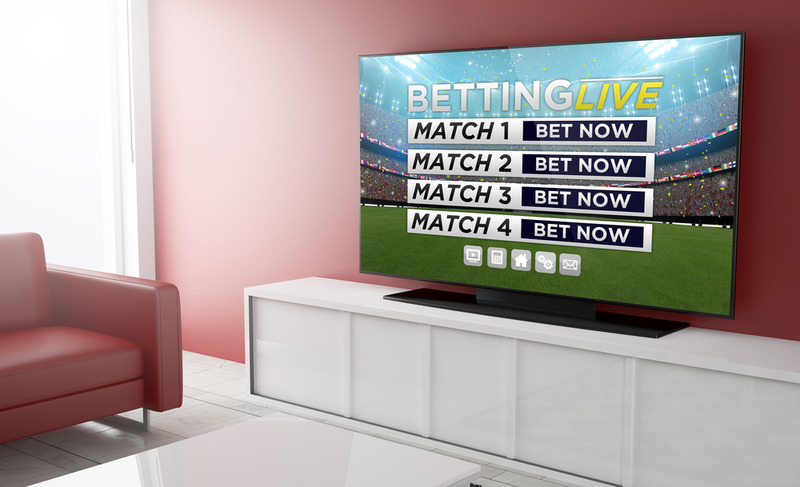 Optimized for Mobile
Continuing that thought, few things can turn off a potential bettor faster than a site that doesn't load quickly. On the internet, there are so many different online sportsbook options to choose from, to say nothing of how many entertainment options to choose from. All it takes is a few seconds too long for your site to load and you could lose a potential player forever. In that time, while they're frustrated, waiting for your site to load, they could give up and go to any number of other sites, never to return. That doesn't happen when you use IDSCA.
Our site loads up quickly and completely. When they click on it, we've done everything we can to make sure that their site comes to them fully. That way, they can get right to going through the games and betting on the ones they want to play. You can bring players in and keep them playing with a site that loads as quickly as ours does. Moreover, we have dedicated, powerful servers on the case. They make sure that your site loads when and where it has to.
The "where" is particularly important now. In the modern era, fewer and fewer of your players are going to be on traditional desktop and laptop computers. Instead, they're on mobile phones and tablets. Too many other sportsbook sites don't load properly on these devices. They load slowly and in an incomplete fashion, if they load at all. That can be just as deadly for your business as it would be on a desktop or laptop computer.
So, we made sure that our IDSCA site is fully optimized. You'll be able to have a site that loads completely and quickly on any device. That way, you can reach your players where they live: on their devices. Whether they're out traveling, in line for food, on break at work, or even if they have a few moments to themselves in the bathroom, you'll be able to bring more and more players into your online sportsbook than ever before.
The Best Free Trial
We take great pride in IDSCA. We've worked very hard for this company, so that we can give you the absolute best in an online sportsbook experience. By sharing this with as many bookies as possible, we can make sure that our service gets out to as many people as possible who can enjoy it and profit off of it.  That's why we offer a complete one week free trial.
If you've looked at other sportsbook sites, you may notice that they don't have a trial that long. Many of them have a trial that only lasts for like, 48 hours, if they have a free trial at all. We don't understand that. If you were proud of your online sportsbook, wouldn't you want more people to be able to experience it? We want our prospective bookies to see and use everything that our site has to offer them. They can try it out, all of it. That way, they can make the best, most informed decision for their future. Instead of holding some features back until they've signed up, they're able to see it all. A company that doesn't want a bookie to see everything that their online sportsbook has to offer is probably hiding how subpar their services really are.
Getting started with IDSCA is easy. All you have to do is go to our site and follow the simple instructions on the upper right corner. There's an online form to fill out. It says "it will take just a minute and you're done," but "a minute" is overestimating it. Just follow the instructions and you'll be good to go. Alternately, you could give us a call at (818) 225-5437.