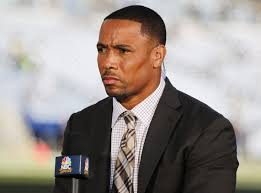 A return date for Patriots QB Brady is still not known for sure, as the player waits for a ruling by Commissioner Roger Goodell on an appeal for his Deflategate suspension. However, one of the player's past teammates thinks that Brady will be back in full force this season, and price per head providers believe that the player could be right.
"I'm telling you: This is the best thing that could have happened to Tom Brady," said former safety Rodney Harrison. "This will rejuvenate him. The rest of the league better look out. This year, he's going to make everybody pay for what's happened."
Last season, Brady recorded 33 TD passes, 9 picks, 4,109 passing yards and a completion rate of 64.1% – all of which suggest that the QB continues to be as strong as ever, and many experts still see the player as one of the best in the league.
It's no secret that the 37-year-old world famous QB still has a lot of influence in the NFL, and even though the player mostly kept a low profile lately, Harrison believes that Brady will not forget about the whole mess involving him and Deflategate, and thinks that when he'll be back, Brady will look to get rid of a lot of anger when he hits the field.
"Believe me, he's not saying anything right now, but this is pissing him off, big-time," added Harrison. "He will be supremely motivated this year. I know him. I know how he thinks. And this is going to be very bad for the rest of the league when they play Brady this year."
The initial four teams that the Patriots are set to face – the Steelers, Bills, Jaguars and Cowboys – hope to see Brady suspended when they face New England – and with very good reason, as the world famous QB is not a player to take lightly at all.
Now, things will be a bit different with the rest of the teams that the Patriots will face.
The Patriots' fans and price per head providers can see that things are not easy at all for the team right now, and Brady is right in the spotlight. Many experts believe that it's possible that all of these problems will give the QB a reason to perform even better when the new season gets underway, and this is something that fans everywhere would like to see happen.