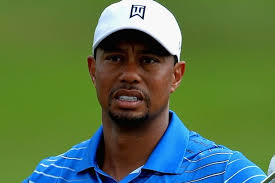 Per pay per head sportsbook, Tiger Woods has been dropped to 258 in the official world golf rankings. This after Tiger lost another cut at The Open last week. Gary Player seems to think that what Golf needs is Tiger. He believes the sport would benefit greatly if Tiger were to regain his form. Tiger's game on the rise will help the sport tremendously globally.
"We need Tiger Woods. Why? He's a man of color. We need a black champion," Player told Omnisport, a Europe-based sports news service, this week at the Berenberg Gary Player Invitational in Virginia Water, England. "Go to Africa, where we've got all these young black kids used to seeing a white guy as the champion. Now they're getting inspired; they're sitting in front of their TV sets. It inspires them; it gets them interested in golf.
"Asia wants to see a man of color. So there are many reasons besides being so charismatic. I don't know if anybody in the world today can play like Tiger Woods did."
Woods was on track to beat Jack Nicklaus' record but he's been on a downward spiral since his injuries and personal hardships. Breaking the record now looks like a distant memory.
Player, a nine-time major champion, called it "sad" to see Woods' struggles. He's criticized Woods' decision to change his swing before, and he reiterated that point this week, saying the former world No. 1 could benefit from some instruction by someone who once played the game at a top level.
"He won the U.S. Open by 15 shots and was having a lesson the next week," Player told Omnisport. "He's had lessons from four people or five people who really are not that good at playing.
"You've got to go for a lesson with someone who has been in the arena. If I want to know about business, I'll go to a businessman, I'll come to you for good interviews; everyone has got their skills.
"But Tiger Woods, he needs it overall — mentally, physically and theoretically — so he can get back to normality."
Woods is currently trying to work on his swing to try to get back on track. Woods was to be the greatest Golfer alive. His father trained him well and was a prodigy at an early age. I hope to see Woods at the top again, but he must work harder than everyone else.