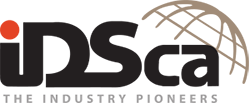 When setting up your group of bettors with an online bookmaking solution, it is important to go through a checklist of what you and your customers are looking for.
After the past 18 years, the Pioneer of price per head services, IDSca.com, has learned just what a local is looking for, and we'll always look for ways to improve our offerings.
Here are a few things that users of online bookmaking solutions are comparing and shopping around for.
Price
Who doesn't love a great price, but no one loves a cheap price if it means their business is going to suffer. A customer must be 100% confident in who writes their business and 100% is the only thing a company can offer.
A variety of pricing models can be helpful, as some customers would like to offer more than another. An all inclusive, or a break down pricing, are both great ways to go and offer flexibility.
Most companies nowadays are fairly competitive, and so for the most part the cost per head is not a huge factor, but getting more of an offering for the same price is pretty important.
Offering
There is no middle ground when it comes to what a price per head service offers. Sportsbook software services have been around since the 1990's and as technology improves so should the products available.
A great sportsbook also must have the standard add ons such as Casino and Racebook, but also now they must have a vibrant in-play offering, which is the future of wagering.
Pre-game wagering is now complimented by a Live Betting service, a wonderfully rich array of props and lines available throughout the game, on a variety of sports.
Hassle Free
Professional and courteous staff is available to help set up your sportsbook software services so you are free to let the software do the work. Once set up, you will have complete control of all aspects of your business, whether you opt to use our convenient and friendly customer service staff, or make changes on your own.
For those on the go, all aspects of the online bookmaking solution is mobile ready, and a snap to use. Learn more about mobile betting and live betting at IDSca.com.