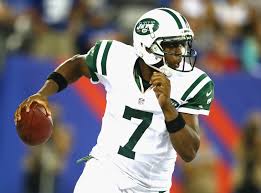 The Jets are now 3-12 thanks to QB Geno Smith, and the player is well aware of this. Smith also thinks that he can be the one to help the team get some respect, and pay per head agents know that there are many fans out there backing him up.
"I see myself being the quarterback here for a long time," said Smith. "I see myself helping this team turn things around. Obviously, I'm part of the reason why we're in this position, so I'd love to be part of the solution."
Many Jets fans who want to see a change at the QB position might not be very happy at all by his answer. There could be a new GM and coach working with the Jets, so it's not easy at all to think about what could happen next year. However, it's almost certain that any change in leadership would look to improve the QB position.
It's possible that the Jets will draft a QB. They can also get the services of a veteran player to be Smith's competitor or immediately start.
Smith believes that he can be the solution, and the player doesn't that that the Jets are far off from being contenders.
"I know that it takes hard work and not everyone is going to see the same things, but within this locker room, within this group of guys, we all see the potential we have as a team," he said.
"Obviously, that's not saying much with the record we have right now, but we believe we can turn things around."
Smith had a shaky season – on the field and off it. The player has a ranking of 31st place in Total QBR (29.7), just ahead of QB Blake Bortles, Jaguars rookie. Smith ended up losing his place for three meetings, and he threw a pick in 10 out of 12 games where he started. The QB has a record of 2-10.
"He reverted back a little bit with the turnovers," said OC Marty Mornhinweg, when he spoke about the player's performances early in the season. "He had to re-start himself, which is the last thing we wanted to have happen."
The QB also made it to the headlines while away from action. On a road trip, the player ended up missing a meeting, the NFL fined him after he cursed at a fan, and pay per head agents saw that this week he added even more controversy when he said "change could be good for all of us" – which meant a change of coaches.
The QB who's on his second year said that what he said was taken out of perspective. Smith said that he talked about the change of head coaches at West Virginia, and was not talking about Rex Ryan.
"I love the guy, I love playing for the guy," said Smith. "He's my coach."