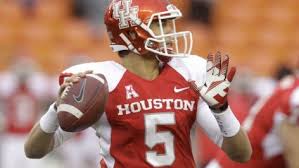 Local bookies were very sad to learn that a former linebacker for the University of Houston was killed this week in Afghanistan. The university, pay per head agents, and the football world are mourning his loss.
Sam Hairston, Sgt. 1st Class, was killed earlier this week in Afghanistan, and local bookies can imagine the sadness that his loss must have brought to many football fans and the entire university.
An announcement by the Department of Defense said that in Ghazni, Afghanistan, the enemy was hit by small-arms fire, and Hairston was sadly a victim of this incident.
"We are deeply saddened by the loss of Sam Hairston and express our greatest condolences to his wife, Tawana, son, Hayden, extended family and wide circle of friends. Sam was not only a valuable member of the Houston family but an American hero," said a statement by Mack Rhoades, Vice President of Intercollegiate Athletics. "He is an inspiration to all of us and will always be remembered as a great Cougar. Our thoughts and prayers are with Sam's family and friends."
Many local bookies remember that during Hairston's career at Houston from 1997-2000, he was a defensive lineman and a linebacker. Pay per head agents found out that had four sacks and 55 tackles, and was very well known in the world of football for his great talent in the sport.
Pay per head agents learned that in 2003, the former player joined the Army as a platoon sergeant and paratrooper.
Contact us today and let us explain exactly how pay per head sportsbooks work.
While he was serving in the Army, Hairston was awarded several very important awards, which include a Meritorious Service Medal, Bronze Star, and Purple Heart.
Local bookies and pay per head agents are saddened by the loss of a real hero, and wish condolences to his friends, family, and the entire university, as they know just how difficult his loss must be to them and many others. Hairston heroically died serving his country, and will always be remembered.