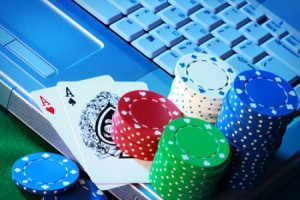 Ever since the U.S. Justice Department ruled in December that in-state online bets not involving sports teams do not violate federal law cash-strapped state governments have started to try to legalize Internet gambling as fast as possible.
However, family groups from 13 states are now trying to stop any chance for internet gambling and hope the Federal government will improve the Unlawful Internet Gambling Enforcement Act.
Groups from Wisconsin, Kentucky, Louisiana, North and South Carolina, Ohio, Pennsylvania, Missouri, Massachusetts, Minnesota, Hawaii, Georgia and Tennessee have joined together to fight what they believe a potential scourge of the internet.
"The bottom line is we are The Family Foundation and expansion of gambling through casinos or online is targeting one group only: moms and dads," said Kent Ostrander, founder of The Family Foundation of Kentucky. "It's an effort to separate a family from its assets. The family is the building block of any society, and yet it is the most vulnerable institution in that society."
Referring to the Justice Department's December interpretation of the law allowing in-state Internet gambling, the groups wrote that their decision "unleashed actions by a growing number of revenue-hungry state governments to turn the Internet into the largest casino ever, and welcoming into homes a greater social cost than any government can handle. This action is undermining Congress' clear intent when it passed the Unlawful Internet Gambling Enforcement Act in 2006 that online gambling should be prohibited."
He who shouts the loudest usually gets noticed, but in this case the percentage of married adults in the United States today is roughly at 51%; a far cry from the 72% of a 1960 census.
According to a A survey done by Pew and Time magazine in 2010 of 2,691 Americans surveyed, it found that nearly four in 10 Americans said that marriage was becoming obsolete. Forty-four percent of those 18-20 said it was obsolete.
As long as those in favor of internet gambling step up to have their voices heard about the pay per head opportunities for each state, there might just be internet gambling after all.