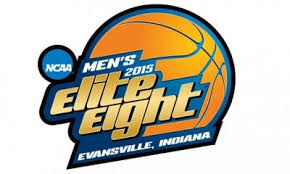 In the West Region we have the two top teams going head to head. The number one seed Wisconsin Badgers versus the number two seed Arizona Wildcats. Arizona is coming off their win against the Xavier Musketeers. The Musketeers aren't an easy bye, and it was very close until the very end where the Wildcats took a sizable lead. On the Musketeer side there center, Matt Stainbrook played his part scoring 17 points and grabbing 10 rebounds. He was the stabilizing force for the Musketeers and the main reason they did keep it so close. He was helped by guard Dee Davis who chipped in 12 points and forward Jalen Reynolds came off the bench to notch 12 points of his own.
On the Arizona side a well balanced team effort. Everyone did there job and completed the task. T.J. McConnell had a team high 17 points in his 36 minutes of action, also a team high. Stanley Johnson a projected top lottery pick in next year's draft came through with 12 points and 6 boards in his 32 minutes.
The Wisconsin Badgers battled against the North Carolina Tar Heels and came out on top by a score 79-72. This was one of the most entertaining games of the night. It literally was a back and forth contest. The Tar Heels played their hearts out and had a lead late in the game until the Badgers turned on the jets. Forwards Justin Jackson and Brice Johnson both had 15 points, and Marcus Paige had 12 points and 3 assists.
On the Wisconsin side Frank Kaminsky was his usual affective self with 19 points and 8 boards, going eight for eight from the free throw line. He was helped by small forward Sam Dekker who had a breakout game with 23 points and 10 rebounds, Dekker is N.B.A. bound.
Price per head agents have set the game up as the Arizona Wildcats a -1.5 point favorite. The Wisconsin Badgers might take solace in the fact they are the underdog in this matchup even though being the number one seed in the region. The center position will be a great matchup but I believe the prime matchup will be against Wisconsin small forward Sam Dekker and Arizona Wildcat small forward Stanley Johnson. Whoever has the better game might have the slight advantage in the game, sprinkle in the center matchup and we have one of the most evenly matched games of the elite eight. Game on!