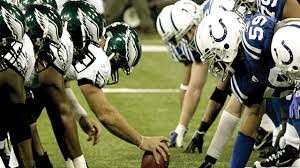 For the lone Sunday game we have the Indianapolis Colts vs. Philadelphia Eagles. This is a very intriguing matchup of one better NFC teams vs. and AFC team of the same caliber. This will be a Sunday afternoon game on NFL TV. Pay per head sportsbook has the matchup at -4 Eagles and total 41.5 at Lincoln Financial Field.
The Frank Gore era will be one the fans will never forget, as he spurned the Eagles to sign with the Indianapolis Colts. They will square off in the first meeting of the preseason, how ironic. The Colts are ecstatic about having Gore after two years of Trent Richardson plowing to the middle of nowhere. The Eagles fan base on the other hand where not so lucky. When it became known that Gore would like to sign with the Eagles, they took it as a foregone conclusion. Then the official news came out and it read Gore to the colts, imagine there displeasure.
After being released by the Eagles Trent Richardson also found a home in Indianapolis. Trent is running with the first team defense. He will be a key component until Robert Mathis comes back from his torn Achilles. Todd Herremans also an ex-Eagle will be a starter at right guard.
The Eagles will bring in newly signed quarterback Sam Bradford even though he will not play, and DeMarco Murray. The Colts aren't the only team that made moves to solidify themselves as Superbowl contenders. PPH Bookie service has the odds on the Colts at 8/1 and the Eagles at 28/1.
For a prediction, I'm excited to see some of the Colts' depth, and I think that they might be able to score a few points since they have a good backup quarterback in Matt Hasselbeck and a lot of depth at wide receiver. I'm really not sure about the defensive depth, and while I think the Colts might be able to put up just enough points to pull it out, the fact that they never seem to do well in the preseason makes me take the Eagles in this one, 23-20.
These two teams will be playing under unfamiliar playing conditions, a 1 o'clock Sunday game with 91 degree weather. This will no doubt be a fun game even if its preseason there will be a lot of kids playing their hearts out for a spot.