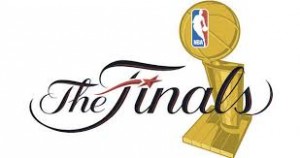 Could there be anything better than a final tied at 2-2, essentially demanding your full attention. Now imagine that times two! Pay per Head sportsbooks are in an enviable position of offering two finals in basketball and hockey, that are holding the public's attention with their nail biting drama.
First up, the Stanley Cup contenders, the Tampa Bay Lighting and the Chicago Blackhawks, have both scored 9 points a piece, and neither team has had more than a one point lead! The tension is palpable as fans using sportsbook software have to chose between rooting for one of the original six or the newer kid on the block.
"Both teams are here because of the way they handle adversity, the things we've been through,'' Matt Carle, Lightning defenseman, said. "It seems like every time a team makes a push, the other team responds.
"Obviously, you'd like to open it up and get a couple-goal lead, see what happens. But I think both teams are comfortable playing in these tight games. You really got to try to capitalize on your chances when you get them.''
Game 5 tips off at 8:05 PM ET at Tampa Bay
Current line is:
Chicago Blackhawks +1½  -275    +105   o5½  +125
Tamp Bay Lightning  -1½    +230    -125    u5½  -145
The second finals we're talking about is the NBA finals, and this a tough series. The Golden State Warriors are fighting the Cleveland Cavaliers for something both teams are desparate for. Cleveland has never won the NBA title, and the Warriors haven't had it since 1975, so who do pay per head sportsbooks root for?
And it seems it is Stephen Curry against Lebron James, as the superstars struggle to carry their teams selflessly.
"I was pretty much gassed, either from driving, creating opportunities for my teammates, getting to the free-throw line, getting (to the) offensive glass, just trying to make that push," James said.
Sunday night the Cavs are on the road with the game starting at 8 pm ET.
Current line on the game at pay per head sportsbooks is:
Cleveland Cavaliers +8½ o 195
Golden State Warriors -8½ u 195
Series Price:
Cleveland Cavaliers + 330
Golden State Warriors – 420