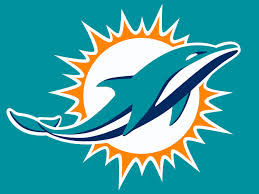 The NFL announced that the Miami Dolphins' Dion Jordan was given a four-game ban from the game on Friday without payment after he violated the league's substance abuse policy – to the disappointment of many fans and local bookies – and the player's suspension won't let him hit the field for the team until Week 8 of the regular season.
Two games of the DE's suspension were served by the player after he broke the rules regarding the league's policy on performance-enhancing substances, which this week was lifted following a new deal made between the NFLPA and the NFL.
But the player's latest violation means that he will end up missing a total of six games, as he won't be able to return to the Dolphins until October 20. Many fans will miss the player during these games, but they know that he broke the rules, and that the NFL already decided on him.
"I am currently undergoing treatment to address my situation," said Jordan. "I am working hard to become a better man and to make better choices in the future. I am especially looking forward to returning to the team. I also want to thank my family, Coach [Joe] Philbin and the Miami Dolphins organization for their support."
This will turn out to be another stumbling block for the player – and many fans are not very happy at all – as during his year as a rookie he was struggling with injuries, and now, in his second season, the player ended up getting consecutive suspensions.
"While we were disappointed to learn of this result, we support Dion for proactively taking steps to voluntarily seek treatment to better himself," said Philbin. "We will continue to support and work with him as he takes advantage of all available resources during this time."
Many local bookies are wondering if Jordan's absence will affect the Dolphins' overall performance during the season, but others believe that the team should not have any major issues without the player's services as the season progresses.