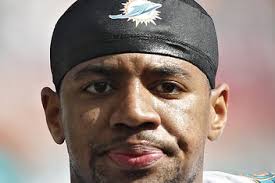 DE Derrick Shelby was indefinitely suspended by the Dolphins after the player was arrested on Saturday morning in a nightclub at Fort Lauderdale for trespassing and resisting arrest. Local bookies were shocked to learn about this, and would like to see if the team will be affected in any way by his absence.
The SunSentinel.com said that according to the report by police, the player was "causing a disturbance" at the nightclub. An off-duty police officer said that Shelby was allegedly "touching females at [the] location without their permission."
Many fans can see that the player is in a very difficult place right now, and wonder what led him to engage in this behavior.
The player was asked to leave the premises numerous times, be he didn't want to, so instead he said "What are you going to do?" while blocking the club's exit.
This apparently created even more problems.
When Shelby was not willing to let go of his arms so he could be put under arrest, the officer decided to call for backup, and then the player was allegedly tased on three occasions before being detained. He was then taken to jail and ultimately released on Saturday before 10:30am after he posted a bond of $100.
"Derrick maintains his innocence," said Daniel Rosenberg, Shelby attorney who is based in Fort Lauderdale. "There's a lot of conflicting information about his arrest. He's going to plea[d] not guilty."
Coach Joe Philbin said in a team statement: "We were disappointed to learn about Derrick's arrest. Everyone in this organization is held to high standards of conduct and professionalism. Based on my conversations with Derrick and the information we have thus far, Derrick will be placed on Indefinite Club Suspension."
David Canter, the player's agent, then said, "Derrick has entered a plea of not guilty and we look forward to Derrick resuming his football career."
Shelby is currently in his third season playing for the NFL.
The player's fans, as well as local bookies, wonder what's next for him in the sport, and will continue to follow developments on this story.