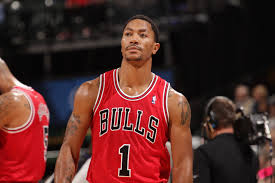 Chicago Bulls are set for their showdown against LeBron James and the Cleveland Cavaliers. Derrick Rose believes this team's confidence is at an all time high right now, and where it needs to be heading into the biggest series of the year for them.
"I think it's high," Rose said before Monday's shoot around. "I think it's very high. We know if we come with the right mindset and do everything that we've been working on, as far as, like, strategies; I think that it should be hard [on them]."
Pay Per Head Solutions and Price Per Head Services have the odds on the Chicago Bulls to win the championship at 12/1 and the Cavaliers still holding strong after losing Kevin Love at 3/1. After the Bulls won their series against the Milwaukee Bucks, Derrick rose says the team is better equipped to deal with LeBron James now then it has ever been. The record for the Bulls against teams that are lead by LeBron James are 3-12 in the postseason, not a very good record but derrick has a feeling they've got a shot this year.
"We're happy that we played the way we played the last game," Rose said Monday. "If anything, it could help boost our confidence and motivate us a little bit more, but we know coming into tonight's [game] it's going to be a battle. You got a team where they're very talented, they're looking to go pretty far, and we have the same ambition. We want to go far, too, so it's going to be tough and this is what we've been waiting for the entire year."
Throughout the playoff series that Derrick Rose and James have played, it has been James that has switched off to guard Derrick. Rose now believes he will be guarded by Kyrie Irving most of the time. Rose this year has become more of a vocal leader this year which shows growth for a person who is considered to be quiet.
"I think talking, just letting guys know … always clapping, just showing positivity on the floor even when things aren't going our way," Rose said. "I think it goes far with our team because we always have a little bit of slumps during the game, and I'm just trying to boost guys up and just trying to keep everybody together. That's the key."
Related Read:
Derrick Rose wants to Play again this Season
Derrick Rose starts Rehab process a Day after Surgery