Per pay per head s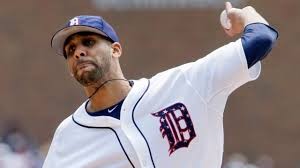 portsbook sources, the Detroit Tigers have traded left-hander David Price to the Toronto Blue Jays for left-hander Daniel Norris, Matt Boyd and Jairo Labourt. David Price owns a 9-4 with a 2.53 ERA for the season. This is the second blockbuster deal for the Toronto Blue Jays this week. They recently acquired Troy Tulowitzki from the Colorado Rockies for Jose Reyes and a couple minor leaguers.
The Toronto Blue Jays are going for it and they are pulling out all the stops. The Blue Jays are 7 games back from first place entering Thursday, behind the New York Yankees. The Blue Jays have not made the playoffs since 1993.
Price is 7-0 with a 3.86 ERA for his career at Rogers Centre, this is his most wins without a loss at any stadium. PPH Bookie Service has moved the Blue Jays line from 25-1 to 16-1 after the acquisition of David Price. The Royals remain the favorite at 7-2.
The Tigers decided to be sellers after trading for Price last season. The Tigers entered Thursday 4 in the AL Central. Tiger's general manager Dave Dombrowski said he was listening to all offers for his players including Yoenis Cespedes and closer Joakim Soria amongst others.
Dombrowski labeled the decision a "rebooting," saying the Tigers have a solid foundation going forward.
"We're only going to make a trade if we think it makes sense for us," the GM said, according to MLB.com. "But we think it gives us a chance to restock our club."
Daniel Norris is a young pitching prospect with an electric arm. He made news earlier in the year about how he once used to get by, but that's another story. Norris was Toronto's No. 2 pick in 2011 and made his major league debut last season. He recorded his first major league win against the Yankees on April 9th.
Labourt, 21, signed with the Blue Jays for $350,000 out of the Dominican Republic in 2011. He has 276 strikeouts in 291 1/3 professional innings.
Boyd, 24, was selected by Toronto in the 16th round of the 2013 draft out of Oregon State. He went 15-12 with a 2.50 ERA and 277 strikeouts in 270 innings in the Blue Jays' minor league system. Toronto called him up in late June and he went 0-2 with a 14.85 ERA in two starts.