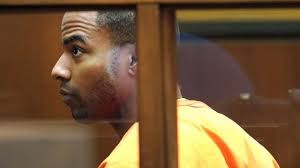 On Monday, former NFL player Darren Sharper plead no contest to rape and agreed to a 9 year prison sentence in a story that was the talk of online sportsbook services.
In California he plead no contest to six counts of drugging and raping two women in October 2013 and January 2014. He was also pleading no contest in 3 other places; Las Vegas, New Orleans and Tempe, Ariz.
Like so many NFL players after years of big hits and injuries, Sharper had complained of pain and sleeplessness, and in January 2012 was prescribed Ambien, one of the most commonly prescribed drugs in the United States, with an estimated 43 million prescriptions.
The investigation has determined that Sharper put the drug into women's drinks in order to render them unable to stop him from raping them. Ambien has been termed the modern day Rohypnol or roofie as they were know before being banned.
"Ambien has replaced roofies as the rape drug of choice," said Todd Emanuel, a California attorney who has worked on similar rape cases. "It is very easy to secrete in liquid like wine, and it has a short half-life, so it is usually difficult to detect."
Police say that Sharper went through 70 Ambien or zolpidem pills in 65 days at the beginning of last year, and in fact had 20 pills on him when he was arrested on suspicion of rape in Los Angeles January 17th of this year.
After 14 years of playing in the NFL Sharper went on to work as an analyst at WWL-TV and then at NFL Network before being suspended in January 18, 2014, and then subsequently fired on February 28, 2014.
All sentences will run concurrent and different conditions will apply for each state with Arizona having no early release and probation for life for the sexual assault and attempted sexual assault.
In California his sentence was for 20 years, but will only serve the 9 years of it locked up.
Tuesday he will enter a similar plea in Las Vegas and it is expected that he will receive the same time in jail.