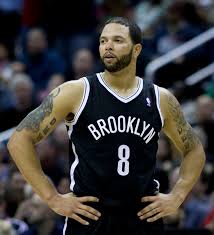 After the Brooklyn Nets were eliminated from the playoffs by the Atlanta Hawks. Pay Per Head Solutions and Bookmaking Software have the Hawks 12/1 to win the NBA championship. Head coach Lionel Hollins admitted point guard Deron Williams is no longer a franchise player.
"He's not a franchise player anymore," Hollins said on Saturday morning during break-up day. "He's a good player, he's a solid player, but I don't think he's a franchise player anymore. That's just my opinion. He's a good player. I'm proud of the way he's bounced back and played, and there's so much pressure on him to be a franchise player, and everybody talks about a franchise player, but we need to have a franchise team.
"That means we have everybody going out there and playing hard, playing together, sharing the ball. If a guy is open, he makes a shot. If a guy is not open, he passes to another guy and he makes the shot. To me, that's what basketball is about. It's not about a franchise player. I mean, those guys come along once in a lifetime, and everybody doesn't get a chance to coach one. When you don't have one, you can't say you can't win. There are teams that have won championships without franchise players, what everyone considers a franchise player. I'm not worried about that. That's something you guys talk about and worry about. I worry about us going out there and playing hard, playing together and trying to scratch and claw to win a game. That's what it's all about."
Deron Williams was voted in 2010 as the best point guard, but his Nets tenure has been marred by injuries and inconsistency. His averages against the Atlanta Hawks were of 11.8 points and 5.5 assists while shooting 39.1 percent.
Former teammate Paul Pierce also had some harsh words for Deron stating that Williams didn't want to be an MVP candidate and couldn't handle the pressure of playing in New York. Deron responded by saying "Being here, I got pretty thick skin. He has his opinions and that's fine. It's what it is. I can't change his opinions. So just leave it at that."
Hollins has been one of Williams' supporters of the criticism he has faced. But even coach Hollins has to be aware of Williams' rapid decline. He can still be a good piece but not a franchise corners tone.