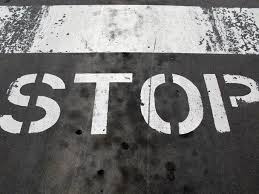 Pay per head services have learned that the big bad wolf, Sheldon Adelson, is at it again. The CSIG or Coaliton to Stop Internet Gambling, has backed a poll to see just how many residents of Pennsylvania want internet gambling, and according to their data, almost no one does.
On the CSIG website an article was recently posted touting the results from a Harper Polling showing that 73% of the respondents in the survey were opposed to internet gambling and 68% believed that internet gambling is "completely different" from tradition land-based gambling.
That part about internet gambling being different from land based doesn't mean anything really, and the fact that only 513 people responded to the automated poll doesn't amount to a hill of beans in a state of over 5 million voters that will be headed to the 2016 elections.
One of the world's richest men, who started out penniless growing up in Boston, Adelson grew his impressive gambling empire brick by brick. The Sands has properties throughout Las Vegas, the United States and Macau, but Adelson does not think it would be safe for Americans to have access to online gambling.
Adelson and his Coalition to Stop Internet Gambling have been dead set against any state legalizing online casino, online poker, and in Nevada, online sportsbook software. He has said in the past that it would be immoral and dangerous to allow people to gamble in their pajamas, and children would have access.
Of course anyone looking to gamble in their pajamas won't be partaking in the other attractions Sands' propterties have to offer, such as restaurants, shows and of course accommodations. Price per head services estimate that the majority of money made by Adelson and his Sands corporations actually don't come from gambling at all. (a gondolier trip down a fake venetian canal will set you back around 20 to 80 bucks, tip not included)
Believe whatever you wish, but the only true results will happen when the state of Pennsylvania goes to the polls to say yes or no on the ballot. If passed, Pennsylvania will join a growing list of states looking to ease their bottom line with more gambling revenue, whether it be land based or internet based.