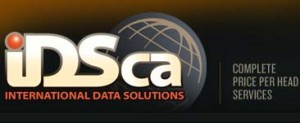 Costa Rica is known all over the world for its amazing beaches, mountains, and lush rainforests, but did you know that it's also a global base for off-shore wagering and pay per head sportsbooks? This tiny country located in Central America is used by the global sports betting industry as one of its main points of operations, and for one very important reason – the laws.
That's right – the laws in Costa Rica allow offshore wagering companies to operate with no problems whatsoever, which give plenty of peace to many local bookies.
Also, this little place which is famous for its coffee, volcanoes, mountains, beaches, friendly people, and pay per head sportsbooks, recently made it to the World Cup's quarterfinals, and the whole world started to zoom in on Costa Rica and everything it has to offer – from pristine beaches to mountains that look a lot like the Alps. And now that the country is becoming more famous worldwide, the opportunities for business are increasing at rocket speed.
One of the most prestigious pay per head companies located in this tiny country is IDSca, and if you visit their website (www.IDSca.com), you will see everything that they have to offer.
Local bookies are always looking for the best betting software solution provider in order to boost their business. IDSca's clients have access to a high-tech, off-shore, multi-lingual call center. The company's customer specialists are ready to assist you 24 hours a day, seven days a week and 365 days a year, giving you the best service in the global sports betting industry.
So if you're a local bookie and plan on visiting Costa Rica or just looking into the country, you will not be disappointed with everything that it has to offer, including the sports betting scene, and you can be assured that with IDSca, your expectations will be surpassed, as the company will make sure that your clients get everything they need, and they will do all of the work for you for a great pay per head price.
Contact us today and let us explain exactly how pay per head sportsbooks work.
So why wait? Contact www.IDSca.com today for the best pay per head services you can get on the market!