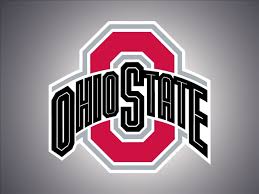 Usually when picking the team that is expected to be the front-runner on winning the National Championship, several hats can be thrown into the ring, but in this case, the hype appears to be real. The Buckeyes have been selected by the AP's first top poll of the Top 25, as the #1 team. For your Price Per Head Sportsbook, this will be very similar to the odds of them being the favorites to win it all…again.
The Buckeyes have an overall of 15 starters in both offense and defense coming back to the team. They pretty much maintain almost the same team that won the National Championship and now with the experience of knowing what it takes to make it to the big game.
Several of the players in their roster are players that are destined to be NFL stars in the coming years. Ezekiel Elliott, Joey Bosa, Adolphus Washington, Taylor Decker, Cardale Jones and Darron Lee, are all players that will surely be first-round picks in the NFL draft. This collection of top talent players builds the structure of a team that could cement a legacy on the next season, and their top spot as favorites in per head bookmaking services is a testament to that.
The main challenge Ohio State will face is being on top and having everybody gunning for their spot from the get go. It will be a real test for coach Urban Meyer to keep guide this team to a repeat of the National Championship. While they have great talent in the field and on the bench, the Buckeyes have also another thing in their favor, and that is a fairly feasible schedule that will allow them to have possibly a easy run during the regular season.
But besides the on field talent the Buckeyes have, there is one key factor that plays a huge part on their success is their coaching staff and Urban Meyer's experience. He knows how to manage these sort of situations where either the pressure to deliver or even complacency can sabotage a team's season (*cough Zombienoles *cough). That is why he is trying to steer the team's focus on playing this season completely anew without thinking to much on the word "repeat".
Come the fist game of the season, the Buckeyes will absolutely be the unquestionable favorites on every price per head Sportsbook, and deservedly so. Expect them to go the distance and even make it to the National Bowl game.