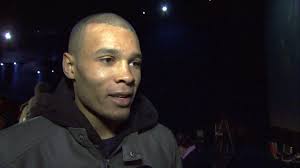 Chris Eubank Jr decided to go visit the undefeated Floyd Mayweather to help him get ready for the fight against Manny Pacquiao taking place on the 2nd of May, in what pay per head software services and fans alike are sure will be one massive showdown.
The famous son of Chris Eubank, boxing legend, first will try to go back to take out Dmitry Chudinov after being beaten by Billy Joe Saunders in November.
However, then Eubank Jr is set to go to Las Vegas so he can help get Mayweather ready for what could be the most expensive fight in the history of the sport.
"I'm going there because this is the biggest fight of the century," he siad. "This is something that, if you have the ability to be a part of, you have to. This is a once in a lifetime thing.
"I'm going to go over and train with the Money team and experience the whole build up."
Regardless of the chance that he has at Stateside, Eubank is firmly looking at his upcoming fight – one that he hopes will help get him back into contention for a championship.
"I'm fighting a guy called Dmitry Chudinov, a Russian, he's the WBA interim middleweight world title holder," he said. "I want that title. This is something I missed out on in my last fight and I'm hell-bent on getting it.
"It's a very big title, it puts me in a position to fight for world honours when the time is right."
Eubank also said that Gennady Golovkin and Daniel Jacobs, WBA champions and very well-known with pay per head software services for their abilities in the ring, may come after getting the score even when he takes on Saunders, in a highly anticipated clash.
"Of course, these guys are all on my radar but right now I have a thorn in my side," he added. "Billy Joe Saunders has a win over me and I need to avenge my loss before I start looking at other fights, so hopefully after this fight we can sit down and decide when to have the rematch.
"I can only hope we fight for a world title in some type of football stadium. But it's not about a title – it's about this man having a win over me and I need to give him a taste of his own medicine."