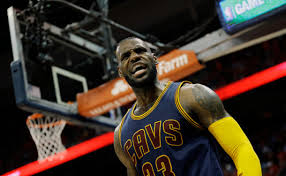 Per best price per head agents the Cleveland Cavaliers are the odds on favorite to win the 2016 championship. Even though they were outlasted by the Golden State Warriors, they did so with a depleted Cavaliers team.
Per pay per head sportsbook the Cleveland Cavaliers are the early favorites at 9/4 followed by the Golden State Warriors and Oklahoma City thunder both at 5/1. Next are the Los Angeles Clippers at 10/1, San Antonio Spurs at 12/1, and the Chicago Bulls at 12/1. Obviously a lot can happen between now and the start of the season. This is Key when factoring in the free-agents who can be changing teams.
Such players like LaMarcus Aldridge, Marc Gasol, Dwyane Wade, DeAndre Jordan and Kawhi Leonard can all be changing address. Some will stay but who knows how it will all pan out. This holds true especially for the Cavaliers as LeBron also has an opt out clause but many believed that won't be the case this time around with James and the Cavaliers. They can also look forward to having a healthy Kyrie and hopefully Kevin Love as well back in their line-up.
"Look at what they're doing without Love and Irving," Jeff Sherman, assistant manager and NBA oddsmaker at the SuperBook, told ESPN Chalk. "We've seen with the Heat, where the first year LeBron didn't win. Usually, things improve, chemistry improves. We just expect that they'll be that much better next year and actually have some separation between other teams, assuming that they're healthy."
Other teams like the Los Angele Lakers and New York Knicks opened up at 80/1, but those aren't the highest odds on the board. That belongs to teams like the Minnesota Timberwolves, Charlotte Hornets, Philadelphia 76ers and Orland Magic, who are listed at 200/1.
LeBron had the season that many had hoped for. He single handedly brought the Cleveland Cavaliers back on the map and solidified himself as the best player in the game. This not a distinction solely based on paper, but watching every single game myself I can come to the conclusion that no one was stopping that man. This is all a process, remember LeBron also lost on his first trip to the Finals as Heat to later on win back to back championships.
He was given the pieces but luck wasn't on his side this time, but next time we might be singing a different tune.