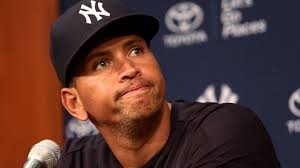 Alex Rodriguez tops the list as one of the most hated baseball players to date. The relationship is complicated and believed to be irreconcilable. LeBron James chimed in on how much Boston and its fans meant to him. "They know sports," he said, "So for me to have some type of history in this city, it means a lot for my legacy."
Pay Per Head Solutions and Bookmaker Solutions hold the Yankees at 25/1 to win the World Series and the Red Sox at 16/1.
Alex Rodriguez should share the same sentiments as LeBron as he enters Fenway Park one homerun shy of tying Willie Mays on the all-time list. The history A-Rod has with the Red Sox fans are unmatched which should bring an extra added incentive.
A-Rod's journey actually began in Fenway as an 18-year-old prodigy. This was about 21 years ago with the Seattle Mariners organization. Ken Griffey Jr. later joked about following him to the trainer's room with a fistful of McDonald's coupons so that he could buy his teammates dinner, when he got sent back to Double-A the next week.
This could be the place A-Rod ties and moves ahead of Willie. This is the place that A-Rod actually has 133 more hits than at any ballpark which he has played only as a visitor. This is the place where he collected his first major league hit, a single off Sergio Valdez on July 9, 1994. This is the place he passed one of the Red Sox greatest players Ted Williams, hitting his 522nd homer off Clay Bucholz. And also the place he tied beloved Mickey Mantle with homerun 536 off Tim Wakefield.
He is not believed to being the lineup for the first game of the series, but rest assured he'll be in for the final two of the series.
This is the place that, in spite of all his memories he has created here, would sooner forget him, it seems, than honor him. For all the respect he can expect here if he hits No. 660 this weekend, unless Boston has a collective change of heart, A-Rood might as well be playing in an empty Camden Yards. Who knows if they would acknowledge or boo him if the events occurred? Whatever happens A-Rod should embrace the events and not think about the lovers or haters.