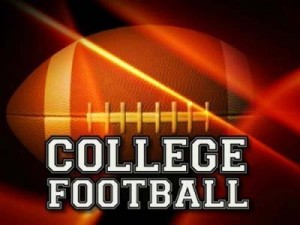 As we draw closer to week 3 of College Football, we will see some truly intriguing and thrilling games that will definitely catch the attention of players wagering on their favorite bookie service. Here we have gather a small list of the most attractive games and our exclusive picks for each of the games.
#15 Ole Miss will face #2 Alabama (-7) in a game that has a lot of attention considering the quality of football both schools are known to produce. The Crimson Tide will have their work cut out from them, as they face a team in which they have been unable to cover in three of their 5 previous seasons. This game will see Alabama win the game, but Ole miss will cover, so keep that in mind when placing your bets on you favorite bookie service.
#18 Auburn will face #13 LSU in a game that everybody is expecting the Tigers to somehow vindicate their big dip in the College Football Rankings. However according to the average bookie service odds holds LSU as the -6.5 favorites for this game. Considering the way Auburn's offense is going through a slump, it will be tough for them to win if they can't score. LSU will beat them 34-14.
#11 Clemson are the -6 favorites in the majority of all per head sport betting sites as they will go to Louisville and face the Cardinals this week. Last year saw the very first time both teams faed each other with Clemson scoring a narrow win of 23-17. This year the game is going to be very similar, as Clemson will scape narrowly with a win but Louisville will cover. The game will see a bigger score than last year with a final score of 31 to 27.
Perhaps the most anticipated game of week 3 of College Football will see the #8 Fighting Irish of Notre Dame face off against the #14 Georgia Tech Yellow Jackets. This game is going to be tough, hard fought and it will come down to the final possessions of the game. Live betting odds are going to be very interesting to follow while the game is going on and the in game betting action will definitely be exciting and, if you play your cards right, very rewarding. Notre Dame's loss of Malik Zaire will affect them heavily this season, and it will begin to show this week, as they will loose 24-27, after a valiant effort.