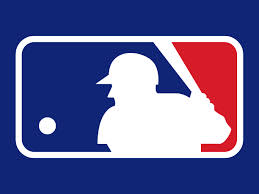 To start of the Major League Baseball season, the Atlanta Braves and the San Diego Padres decided to make a blockbuster deal, kicking off their respective games with a bang. The San Diego Padres sent OF Cameron Maybin, OF Carlos Quentin, P Matt Wisler, OF Jordan Paraoubeck and their 2015 #41 overall draft pick to the Atlanta Braves in exchange for P Craig Kimbrel and OF Melvin Upton Jr.
The big piece here being star closer Craig Kimbrel. He has been sent to a great position in the NL West, where it was said that the Dodgers where going to run away with the division. On the other side, this reaffirms the Atlanta Braves intensions to start a new. They had already traded a couple of pieces to these same Padres, in the name of Justin Upton. This trade also reunites the Upton Brothers and strengthens an outfield core that includes former Dodger Matt Kemp and former Tampa Bay Ray Wil Myers.
The Padres are all in this year adding major pieces to their roster in an attempt to make some noise in the NL west. In the Offseason they made a splash in the Free agent game signing Big Game James Shields, which added a proven veteran who can lead the pitching staff coming off a World Series appearance. The strength was already the bullpen and the addition of Craig Kimbrel allows them to place Joaquin Benoit in a setup role and bolsters them even further with one of the best closers of the last 3 years or so.
Carlos Quentin was immediately designated for assignment and has named Jason Grilli their new closer. Grilli has 50 career saves, including 33 with the Pittsburgh Pirates in 2013. Maybin will most likely start in the outfield for the Braves, and maybe he can make good on the potential everyone saw in him coming out of the minors.
Pay per head agents have these two teams going in opposite directions. The perennial powerhouse Atlanta Braves will begin the season at 66/1 a far cry from previous year. The San Diego Padres are at 18/1 which still might be a bit low with these additions of Kimbrel, maybe the odds makers reassess and bump those odds up a tad. For now these two teams will try to start off in good form and baseball fans might enjoy watching the padres this year which could not be easily said in the past.