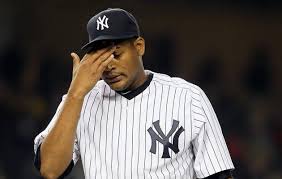 The Houston Astros routed the Yankees 15-1 on Tuesday at Yankee Stadium. Carlos Gomez told Joe Girardi and the Yankees' dugout to "shut up" causing benches to clear in the sixth inning. Gomez socked a three run homer later in the game to add salt to the wound. Pay Per Head Sportsbook have the odds for both teams at Yankees 12/1 and the Astros at slightly less 14/1.
With Houston already up 9-0 Gomez, whiffed on a pitch and flipped his bat in disappointment at the Yankee dugout while also saying something to himself. That was just way too much for the Yankees to hold in after being down the 9 runs. The Yankee dugout shouted something back which Gomez said he didn't here well and just wanted some clarity before heading back to the bench.
"I did not understand very well what people were yelling at me," Gomez said. "I just asked, 'Why are you yelling at me?' And then someone came out of the dugout and started screaming, and I said, 'Shut up, shut up; if you want to tell me something, come here and say what you have to say.'"
Girardi instructed the "emotional" Gomez to "play the game the right way."
"When [Gomez] came back, he started yelling at me," Girardi said. "I wasn't the guy who said anything. He is a kid, who plays hard, but there have been a number of clubs who have taken exception to some of the things he does on the field. It just got a little heated.
"I just told him, 'Play the game the right way.' They are kicking our rear ends, show a little professionalism to the pitcher. I know you missed a pitch and you are frustrated by it. I just think it is a little too much."
Gomez telling the Yankees to "shut up" three times on his way back to the Astros' bench further infuriated the Yankees' bench. The benches cleared, but no punches were thrown. Gomez and John Ryan Murphy, the Yankees' catcher, were the closest to each other during the altercation.
"I just think there was no room for that in a 9-0 game," Murphy said. "There's never any time for that, but I think especially in a 9-0 game, anything of that nature is [never] called for."