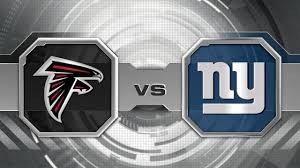 Per head sportsbook bettors looking into get in the action of week 2 of NFL football, probably were not thinking that the game between the Giants and the Falcons was going to be such an anticipated affair. After a tough loss the New York Giants are hosting the 1-0 Atlanta Falcons in a game that everybody is anticipating is going to be a close one. Is it really going to be that way? Currently the line reads that the Giants are the -2.5 favorites, but considering how the Falcons were able to overpower the favourite Eagles in week 1, they just might be able to pull another upset.
The New York Giants are looking to having a good season, and the trends in per head sportsbook betting show that they are believed to be one of the top teams in the NFC. On Offense they have a good group of Wide Receivers and their offensive line has improved quite a bit from the line they had last season. However, their first game against the Cowboys did have some cracks in their offensive line, despite them having a all around decent game. The Giants were good, but not great. Improvements should be done if the want to be a playoff team this season.
The Atlanta Falcons upset the per head sportsbook favorite Eagles on a close game, but they were ultimately the winners after Eagles kicker Cody Parkey missed a field goal that would have cost them the game. It was a tough well fought game that saw Atlanta play great football on both offense and defense. They got a big lead on the first half and shutting down the Eagle's talented offense (for the most part of that game). Granted, the Eagles nearly stole the game, but the Falcons defensive strategy was able to neutralize a quick and talented offensive unit. The Giants don't share the same quality as Philadelphia, so the Falcons shouldn't have problems controlling them.
In this game the Giants will want to establish a good running game at first to open up the defense for Eli Manning to throw the football. The Falcons, on the other hand will seek to get Matt Ryan and Julio Jones to connect and put the Giants secondary to the test. Bookie Services might have the Giants as slight favorites, but the Falcons will pull their second upset in a row. 31 – 21 will be the final score.