As hard as it may be to believe, we are less than one month out from the beginning of college football. While the NFL has the preseason, college football starts their season with game one around the third week of August. If you come to our PPH Bookie sportsbook, you'll have everything you need to offer all of your players the best in college football action, all season long. Whether you've been following the college game for seemingly your entire life, or you're new to it, we have all that you could want to offer your players an incredible college football gaming experience.
Big Stakes = Big Opportunities
Every game in every regular season is important. It may not seem that way at the time, but it is. Just think of how many baseball teams end up just short of making it into the wild card round, and that's over the course of a 162 game season. The same goes for NBA and NHL teams, which have seasons of over 80 games. Sure, one random game, picked in isolation, against a non-conference opponent in the middle of the season may not seem like such a big deal at the time. However, over the course of a season, it can be very important.
In college football, everyone knows that every game is big. You don't have to explain it to folks: they're keenly aware. As there are so few college football games, every single one takes on an out-sized importance. This is particularly true for the biggest teams, the ones that go into the season with the best chance to compete for and potentially win the National Championship. They can't afford to start the season slowly. They certainly can't afford to drop a game to a team that they may be much better than.
So, with our sportsbook, you'll be able to offer all of your players these early-season games. When the season starts, excitement is already at a fever pitch. After all, this is the first time that college football fans have had an opportunity to see their favorite teams since the end of last season. For teams that didn't go to a bowl game that means that fans will have gone more than eight months since seeing their squad. That makes the first week of college football games a genuine event.
And, when games are genuine events, folks are going to want to bet them. These are incredible opportunities for our bookies. As we offer such a wide swath of games, you can get the diehard fans as well as the casual ones. Whether someone follows their team through spring practices or randomly sees that a game is on and decides they want to bet at the last minutes, our sportsbook makes it possible for you to get all of those players and all of the enthusiasts (of different levels) in between.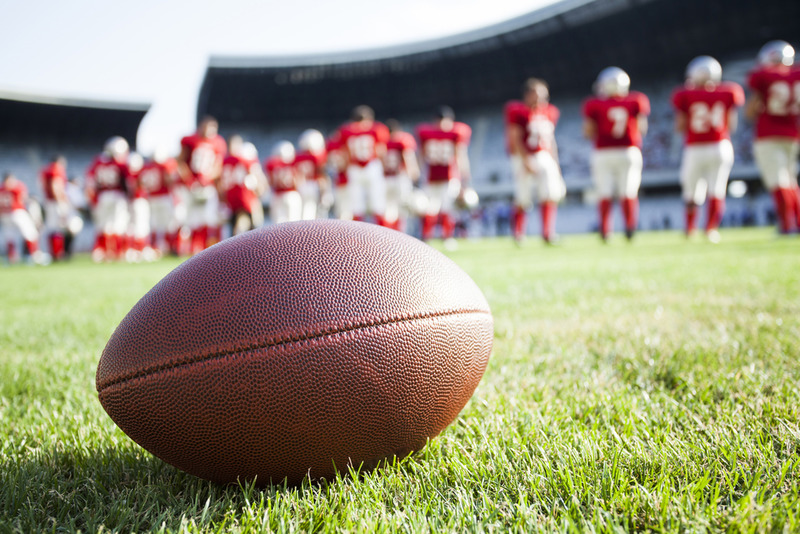 Major Conference, Small Conference, All-Conference
When we say "college football," most people think of the major conferences: SEC, ACC, Big 12, Big Ten (B10) and so forth. Those are the conferences with the exclusive TV deals, the ones that are on in bars, airports and everywhere else weekend after weekend. We offer so many of these games. That way, if someone sees a game is on wants to bet, they can draw up on your site and be able to do so. Since the most people watch these games, we want to be able to offer them to our bookies.
However, there are more college football games than that. There are plenty of great, smaller-conference games, too. The MAC has been churning out great football players and teams for years. Seemingly every year, there's one "mid-major" team that upsets a power conference school early on, and then plows through their regular season, conference schedule. Then, they have a real opportunity to get into the BCS (whether they do or not).
With our vast and deep collection of games, you can offer each of these different games to your players. When these small conference teams win and get on a roll, you'll be able to provide them to your players. It's important to note that many of the people who watch these smaller conference teams are fanatically devoted to them. They probably went to these schools, and have some truly great memories of being there. So, when you offer them a quality platform with which to bet on their team, they're truly appreciative of that.
That also includes the games that don't fall on Saturday, too. Sure, we can give you a wide range of games that fall on Saturday. But, as anyone with even a basic cable package knows, there are now college football games seemingly on plenty of other times during the week. When there are games on Monday, Tuesday, Wednesday, and Thursday or any other day, we can have them for you. Odd things can happen on games that don't fall on Saturday. Practically every year it seems, a major favorite gets upset by a hungrier, lesser-known team on a Thursday night. When it happens this year, you can take advantage of it.
All Season Long
The season starts, for most schools (but not all) with the non-conference schedule. As you know if you've been reading our blogs, the NFL preseason consists of at least four games (five in some cases) and lasts for an entire month. By the time the regular season starts, even the layperson has a vague understanding of any major injuries to star players, changes that each team has made, and so forth. The preseason is an evaluation for the most knowledgeable fans just as it is for the coaches.
College football, however, has no preseason. So, everyone is flying a little blind into the first week of the season. That means that there can be big surprises. Of course, when the potential for "big surprises" exists, that means that there's plenty of opportunities for our bookies as well. Maybe one team's new quarterback really establishes himself as a stud in week one. Perhaps another team thought to be a heavy favorite, stumbles right out of the gate.
Both of these are equally likely to catch people unaware since there wasn't a preseason for fans to see these teams. So, when you make your own line through our site, you can take advantage of the chaos that the first week of college football can provide. What's remarkable about the college football season is that it starts at such a high level of intensity and then only keeps getting higher. Once the non-conference schedule ends, then the conference schedule begins.
Those are the rivalries that get passed down from generation to generation. Should a team get through all of that, then they probably have the conference championship games to go through. Once they've proven their mettle through each of those battles, then and only then do they get to move on to the BCS (unless, of course, they receive an at-large bid). Here at IDSCA, we'll be with you every step of the way from the first kickoff through the BCS title game.
PPH Bookie Sportsbook for All Sports
Even if college football isn't your thing, even if it isn't what drew you to being a bookie in the first place, we've made it so that you can offer it to your players. Should your players not be terribly into college football, we have plenty of other games and events that you can offer them. From baseball to football, the online casino to the horse racing track, there's so much for our online bookies to offer their players, season in and season out. To start our one-week free trial, within which you'll be able to use all of our features, call (866) 225-5437.