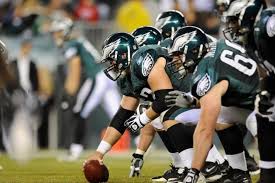 Chip Kelly, the Eagles' head coach, led the team to 20 wins in two seasons, but they were still unable to be successful in playoff meetings. In 2014, Philadelphia's 10 wins during the regular seasons didn't take them to the postseason. However,now sportbook software services can see that Kelly, who's behind one of the NFL's top offenses, has quite a few new players in the Eagles' offensive ranks. Philadelphia traded QB Nick Foles to the Rams so they could acquire the services of Sam Bradford. RB LeSean McCoy, who was able to rush for almost 6,800 yards in the 6 seasons that he spent with team, is also gone, and WR Jeremy Maclin – top receiver – now plays for the Chiefs.
However, there is still hope for the Eagles, as they got the services of top RB's DeMarco Murray, Ryan Mathews, and WR Miles Austin, and RB Darren Sproles in now in the team. WR Nelson Agholor is with Philly. Many experts believe that Kelly shouldn't have any trouble when working on his highly effective spread offense. In Las Vegas, local bookies have been very careful with the odds for the Eagles, as they're now 11/1 to be the NFC Conference winners, +180 for the NFC East Division, and 20/1 for the Super Bowl.
Due to the frantic pace of the Eagles' offense, their defense has a lot of work at hand. In their total defense, Philly ended in 28th place last season. They tried to fix some of their issues by trading RB Sean McCoy so they could get the services of LB Kiko Alonso. The fans seriously hope to see Alonso healthy, as the player wasn't able to feature for all of last season due to an injury to the knee. Corners Walter Thurmond and Byron Maxwell also joined Philly. DE Vinny Curry and LB Connor Barwin are back so the team can get a better passing rush, something that will be vital as the Eagles must work on their passing defense. The Eagles had 31st place last year, and 264.9 yards were given up per game.
Many in the NFL world are confident that the Eagles will once again be able to win 10 matches. Actually, the odds that the team got for total regular season wins are 9½ under (-130). But sportsbook software services and many fans can agree that for this to take place, Philly can't afford to stumble. QB Bradford, who was injured during his last couple of seasons with the Rams, has to keep his health, or Kelly could turn to Matt Barkley, Mark Sanchez, or Tim Tebow, who signed up as a free agent during the offseason.