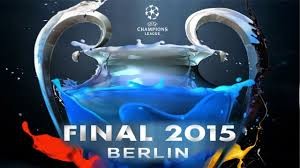 The stage is ready for the 2015 UEFA champions league final to be held in the German capital Berlin on Saturday June 6 2015 featuring the Catalan club from Spain F.C. Barcelona and the Juventus from Italy both team were practically considered dogs on the semi-finals as F.C. Barcelona faced Bayern Munich a team that on their previous UEFA Champions league encounter won the series 7-0 and Juventus who in front of them had the current title holders and one if not the biggest club in the world Real Madrid.
Price per head agents and pay per head agents are looking into the first opening odds launched by major Las Vegas "Superbooks" they currently have the three way line with F.C. Barcelona -165, Juventus as a big underdog +450 and Draw pays a nice +310. The Spread has Juventus +1 at -135 and Barcelona -1 at +110 and the Total is set at 2.5 goals with the Over laying a quarter (-125). To win the game outright and be crowned the 2015 UEFA Champions League Champion F.C. Barcelona is a 3 to 1 favorite and the same case scenario for the Italian squad Juventus is at +250.
F.C. Barcelona currently has a record of 10-0-3 and the Italian squad Juventus 7-3-2 as the match is taking place in Berlin I would take into consideration their recent away record, F.C. Barcelona 4-0-2 and Juventus is 2-2-2 and looking into the head to head comparison their only match was back on April of 2003 so unfortunately there is no point of reference as to what history dictates when these two European giants collide.
Both Barcelona and Juventus find themselves in an interesting position as they both have the opportunity to win a total of six Championships, this is only open to the winner of the 2015 EUFA Champions League as they will then face the winner of the UEFA European League for the Super Cup and then compete in the Club World Cup. Barcelona will have the chance to win The BBVA League, Copa del Rey. Juventus already won the League, will be playing Lazio for the Copa Italia and then has a chance for the Italian Supercup.
The final will have to teams from the old continent battling to become this year's UEFA Champions league Champion but thousands of miles away millions of fans on South America from three countries Argentina, Brasil and Uruguay will have their eyes on this match as their stars play a big roll on this match. The "trident" three strikers from Barcelona which account for 114 goals this season only and the star player of Juventus Carlitos Tevez will aim and shoot for the glory.