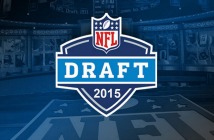 Tom Brady has won 4 Superbowls and he was the 199th overall selection draft pick 15 years ago. Few of the others before him even made that big of an impact, so what do we have to look forward to in the 2015 NFL draft? Is there a potential future Brady in this year's pack and if so are they in the late-round prospects?
Sean Mannion of Oregon State is now the all time leader in career passing yards and passing touchdowns during a season. He is the Pac-12 all time leader in passing yards as well as Pac-12-record 4,662 yards passing for the season. Mannion has a 62.3% completion, started 43 games, completing 1,187 of 1,838 passes for 13,600 yards, 83 touchdowns and 54 interceptions.
Bookmaking software services says that Sean is already playing like he is in the NFL and with his arm should do amazing things for the team that picks him.
Connor Halliday of Washington State has great potential in the NFL and in 35 games he made 28 starts. He set a Washington State career records with 11,304 passing yards, 90 touchdown passes, 1,013 completions, 1,633 pass attempts, 21 300 yard games and had a 62% completion. He finished fourth in Pac-12 history in passing touchdowns and passing yards and finally, he took his school to the 2013 New Mexico Bowl, which was the school's first appearance in a bowl in 10 seasons.
Jerry Lovelocke of Prairie View A&M has had interest for the 2015 NFL draft with the Houston Texans already looking into the quarterback. During the Combine Lovelocke quietly started stealing the spotlight away from the media favorites.
Chris Bonner of Colorado State-Pueblo led his team to a national championship in 2014 and with 6704 career passing yards and 63 touchdowns he may be the diamond in the late-round prospects with his strong arm and ability to place the ball in the exact spot desired.
Cody Fajardo of the University of Nevada had 9535 passing yards and 57 touchdowns, 3433 rushing yards with 44 touchdowns and has already had a lot of interest for the 2015 NFL draft.
Trevor Siemian of Northwestern only started the first 11 games before suffering a season ending injury and finished his career ranked fourth all-time at the school in 5,931 career passing yards, with 550 pass completions, 5908 offense yards and 27 passing touchdowns. He had 2,214 passing yards in 2014 with 5 rushing touchdowns.