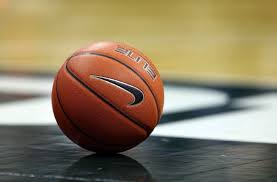 If I were a betting person, I might put a bill or two on Kentucky to win the 2015 NCAA Tournament. Ah heck, might as well.
I assume, and rightly so, that there will be a lot of people thinking the same thing. If not only for a win, but also to be part of the history of the moment. It's not every year a team goes undefeated, you know.
The American Gaming Association is predicting that 70 million NCAA Tournament brackets will be filled out this year. That is an amazing amount of people not paying attention to work for the next few weeks. (or so we would guess)
Of course some people fill out more than one bracket, with a few variations. With prizes of up to a million dollars being offered, people wouldn't want to miss out.
And with all of the 2015 NCAA tournament brackets being filled out, there are more than a few sites and commentators giving their opinions on how well the teams are matched, only making your decision that much harder.
So what would you win if you bet Kentucky to win the 2015 NCAA Tournament? Right now you'll get the same as you put up, or even money. If you had taken them at the beginning of the season you would have gotten them at +300 or 3 times your wager.
And how about the Buffalo Bulls making it into the 2015 NCAA Tournament, and it's their first time at the big dance.
Bob Hurley, coach for Buffalo, has been to the tournament 3 times when he played for Duke from 1990-1992 as point guard.
After winning the Mid-American Conference Hurley was thrilled.
"Our kids responded and they have so much heart,"Hurley said after the MAC conference win. "They're playmakers. We give them freedom to make plays and they came through for us."
Right now we don't believe that Buffalo will win the 2015 NCAA Tournament, but we'll see how they do Friday at 2:10 pm ET versus the West Virginia Mountaineers.
Imagine if you had taken them at the beginning? If you could have found a line it likely would have been high.