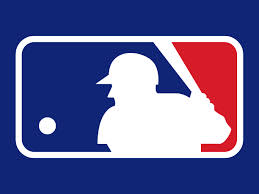 The boys of summer are getting ready for the 2015 MLB regular season starting on April 5th and we have some MLB previews of the regular season total wins to look at.
Arizona Diamondbacks finished last year with a .395, the lowest in the MLB regular season. Their current total season wins are 71½, a generous 7.5 games over 2014.
The Atlanta Braves MLB regular season total wins are set at 74½. Braves offense still struggles slightly, but predictions rest heavily on returning pitcher Julio Teheran and newbie Shelby Miller.
The Baltimore Orioles went 96-66 in 2014, taking the AL East for the first time since 1997, all because of manager Buck Showalter. For the 2015 MLB regular season wins MLB odds are at 82½.
Boston Red Sox had a dismal year in 2014 with a 71-91 record, the lowest in the East. This year the 2015 MLB regular season have them at 85½ and with manager John Farrell, the team hopes to claim some of their glory from their 2013 World Series win.
Windy City teams, the Chicago Cubs and the Chicago White Sox have similar MLB odds at 83 and 82½ according. There's nowhere to go but up for some of these teams after both finished in the low 70's last year.
MLB previews of the Cincinnati Reds for the 2015 MLB regular season have the team just about in the same position as last year; dead last in the Central Division with 76 wins. This year the MLB odds set them at 77½.
Cleveland Indians had a so-so year last year. Manager Terry Francon hopes to change that this year, and hopes also to pull a few rabbits from the past like they did in 2013.
Colorado Rockies are looking to improve their luck being the only NL West team to have never won their division. The Rockies will keep a similar roster and work together to improve their standing for the 2015 MLB regular season.
Last up today is the Detroit Tigers. The Tigers finished 2014 at the top of the Central Division and this year the MLB fans and price per head agents see them as likely having problems with the amount of upheavals in their roster.