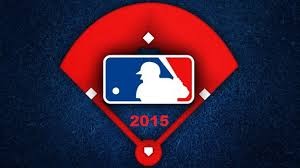 The MLB brought in new Pace of Play rules for this 2015 MLB regular season and so far it's looking like it is working quite well. The league wanted to get the average length of a baseball game down. Price per head Sportsbook software report that so far with the first 4 days and 35 games the average time is down to 2 hours and 51 minutes, which is a great improvement over last year's first 35 which averaged 3 hours and two minutes per game.
In order to keep the game flowing more smoothly, the league has set up timers between innings, and is requiring all batters to remain in the batting box, and not wander away. Also there will be no more idle waiting after a commercial break, at a minimum of 16 per game.
1. Managers must challenge replays from dugout.
2. Batters must keep one foot in box unless an established exception occurs.
3. Play to resume promptly once broadcast returns from commercial break.
Anyone not following these rules will be subject to substantial fines which will help to keep the rules working.
But what if you had been playing baseball for years and in this 2015 MLB regular season all of a sudden had to change your batting style, or risk massive fines? Well the league understands it will take a little bit of time to get the hang of the new rules, so for now they are just issuing warnings.
Managers will certainly feel the crunch as in the past they would walk towards the umpire while waiting for word from coaches as to whether a challenge needs to be made. It sometimes delayed a game by several minutes, and could happen several times in a game.
We got tired of going out there and going through that whole charade," Philadelphia Phillies manager Ryne Sandberg said.
The other addition is timers in the outfield, and there will be 2 minutes and 25 seconds between every half inning.
Another sportsbook software report says that the league has said that no fines will be levied for the first month of the 2015 MLB regular season so the players and managers should have had more than enough time to adjust to the Pace of Play rules.