The IDSCA Sportsbook
Get the Pay Per Head Sportsbook that will allow your clients on the wager or bet on all sporting events that take place anywhere in the world. We have got a vast number of lines, live action, and props for maximum enjoyment. Our two decades of solid experience have helped us develop the key to a successful sportsbook business.
Our Comprehensive Sportsbook Offering
Anchored to the goal to provide with the ultimate sports betting entertainment, our Pay Per Head Sportsbook is the most reliable and comprehensive sports betting platform you can ever find. We understand your need to have an extensive offering to your players – and we are here to provide you with the widest variety of odds and betting types in every sporting event imaginable.
All Imaginable Sports Made Available
Get your players excited about betting on major sporting competitions such as the Major League Baseball, NBA, and NFL (both pre-season and regular season playoffs). Your players will look no further as they can likewise access sports such MMA, golf, boxing, tennis, and soccer. CFL football, hockey, NASCAR racing, and other sports you can possibly think of are right here.
Our custom built site and pay per head services that are powered by incomparable infrastructure, latest technological advancements, triple redundant system, our dependable team of experts are among the best reasons to get started with your sportsbook business.
IDSCA guarantees that fastest odd updates you can possibly have in this business. As we do have an exclusive line feed contract with the leading sports data provider on US Sports in the world, you can expect both quality and quantity of all the odds provided. We offer the best all necessary resources through our sportsbook offering – from betting trends, match-up info tips as well as all necessary stats so you can experience the full enjoyment of sports betting. No other price per head sportsbook service in the industry can offer you such comprehensive and extensive sports betting solution.
Our Sportsbook Service Lets You Understand Sports Betting Trends Better
We mean business when we say that our clients' success are one of our most important objectives. To achieve this, we have developed a sportsbook platform that would enable every pay per head bookie to understand the prevailing betting trends better. This way, you could use these betting insights to your advantage and can leverage your business.
Betting trends refer to the volume of bets or wagers placed at a sportsbook. To have a good insight on the trends and betting behavior of your players, you get to access the bets placed under Moneyline, Parlay and Spreads for every game. You would know which team or players are heavily betting. To be able to use the right strategies, it is imperative that you know how your players wager, how often they play, and which sports they follow more. All these information can be seen in the online sportsbook designed and managed by our team.
Get Positive Results with our Reputable Price Per Head Sportsbook
It is known that one of the first factors you should consider in checking the best sportsbook provider is reputation. This refers to the positive feedback about the service and the years in service in this highly competitive industry.
One of the best ways to double check whether a company has a good reputation is to know if the payments are released within an acceptable time frame. We have great and verifiable payment histories, making us one of the pay per head services with the best reputation. We understand the value of trust and this is what inspires us to strive and be the bets provider in the sports betting industry
We do not sway our clients with just big bonuses – we remain committed to making sure that our bookmakers and their players are able to pay out the money due to them. Payments are released with convenience as well – just by accessing the payout tab and you will see your earning and the amount you can cash out.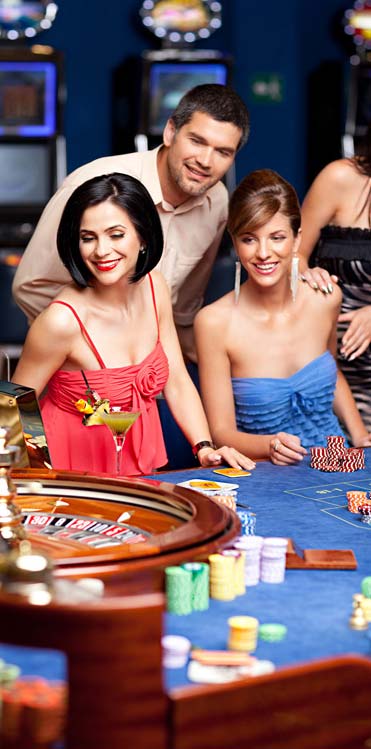 Lines Are Updated Immediately – Don't Get Left Behind
By immediately – we mean in real-time. Every time the line changes, the new odds are immediately reflected on the website. This is crucial as players are particular on seeing all stats change and be updated. This is one reason our bookmakers stay with us for many years. We give them all the possible opportunities to jump on the most favorable lines before others catch on.
Our Sportsbook Offering Includes Bonus or Reward Programs
We are giving you the reason to sign up us, but at the same time, we are giving your players to register in your sheet as well. There are so many reasons to grab our offering and the free money is just one of them. Sign up bonuses and reload bonuses are all available. The reward programs are just as enticing. The more you play, the more bonuses you get. The more players you are able to add to your sheet, the bigger the earning potential for you. Yes, it's a win-win case for everyone.
Quick Deposits, Quicker Payouts
IDSCA prefers to keep things easy and simple. If you have encountered platforms that require the complex deposit and even more complicated payout system, then it's time to jump off the ship and switch to our price per head services. We update your earning in real-time, we have a regular payout method, and all payments are released on time.
Leave No Paper Trail
When it comes to sports betting, we know that you want every transaction to be paperless. Using cutting-edge technology and software, all transactions within the sportsbook are done online even with the inclusion of wagers and placement of bet. Upon signing up, all you need to do is to will have to create an on-line and fund your virtual wallet and proceed with the business.
Processing the wagers and winnings electronically is clearly a better option since there is no need for cash anywhere every time your players wish to unleash the recreational sports bettors in them. Compared to other sportsbook services, no need to think twice about disclosing your information. We ensure that your details are safe, protected, and never shared to any third-party establishment.
Expert Support Team
We're not just about the platform – we have a team of experts who work unceasingly to make sure your business is up and running 24/7. We have a dedicated team of IT experts to ensure that you have the access to the best and safest infrastructure in the whole betting industry. Our support team have advanced industry knowledge and are able to take your call anywhere in the world. Yes, simply take note of our hotline and our customer care specialists are ready to take your calls.
Getting Started with Your Sportsbook Business
Setting up your very own price per head sportsbook business is a breeze with the help of IDSCA's reliable and competent team of experts. All you need is to get in touch with us by calling 1-866-CALL IDS and expect your platform to be built within just minutes. You can choose from the various website designs and include the sporting events you wish to included. The customization and flexibility are all yours to take advantage of.
Only trust the price per head services that offer top-notch sportsbook software and services. We have the expertise that will help boost your bookmaking business. We take pride in providing our clients with all the necessary resources – from articles, sporting events news, guides, prediction, statistics – name it, we have it. Your success begins with the complete understanding of the every aspect of the bookmaking business – from the platform down to the offering, services, the unique features plus the add-ons. Our pay per head sportsbook is here to add value to your own business.